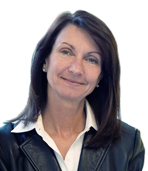 "Dana brings a great mix of experience, vision and proven results to our marketing department, and has displayed great leadership since her arrival." - Austin McChord, Datto CEO
Norwalk, Conn. (PRWEB) January 11, 2013
Datto Inc., the leading provider of hardware based on-site and off-site backup, disaster recovery and business continuity solutions, recently hired Dana Prestigiacomo as the new Vice President of Marketing. Datto's phenomenal 5,554% revenue growth from 2009-2011 has pushed the company to build out its executive management team with proven industry experts.
Prestigiacomo's background embodies a mix of small, midsize, and large technology companies. She comes to Datto with experience from well-known industry companies like Acronis, IBM, CA Technologies, IntraLinks, and more.
Prior to Datto, she has taken the lead on worldwide marketing and communications functions including marketing strategy, corporate communications, field and channel marketing, online and web marketing, partner programs, global B-B demand generation and marketing operations. She has led teams in developing cutting-edge marketing automation capabilities, metrics, website re-architecture, and complete company re-branding.
"We are extremely excited to add Dana to our team," said Austin McChord, Datto CEO. "She brings a great mix of experience, vision and proven results to our marketing department, and has displayed great leadership since her arrival. We are thankful she is here to help guide Datto through its next major phase of growth."
Some of Prestigiacomo's 2013 marketing goals revolve around increasing Datto's brand awareness, while also positioning the company as a thought leader. She will focus the team on driving lead generation for Datto's sales team and also on partner enablement, including joint marketing and delivering leads to Datto Partners.
About Datto Inc.
Datto Inc. is a leading provider of hardware based on-site and off-site backup, disaster recovery and business continuity solutions. Founded in 2007, Datto is a profitable and growing channel-only company changing the way MSPs and VARs deliver complete business continuity. Datto's offerings range from small data storage systems to large, enterprise-class business continuity solutions. Easy and affordable pricing, no recovery or incidental fees, generous upgrade plans and US-based technical support are just a few ways Datto is changing the channel.
Datto has over 4,000 resale partners worldwide and was recently named the fastest growing company in Backup & Security by the Inc. 500, with 5,554% revenue growth over a three-year period. To learn more about Datto, visit http://www.dattobackup.com and follow us on Facebook, Twitter and our Blog.