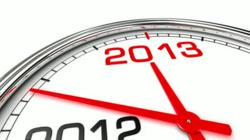 Beaumont, TX (PRWEB) January 11, 2013
With time clock software, this easy-to-use software is easy to install and any computer can be turned into a time clock. Business will immediately enjoy the benefits of this software:

Online help and support
Installed on any workstation in your network
One-time purchase
Manage overtime
Track attendance
Monitor employee hours in real-time
Track vacation time and sick leave
Manage holiday pay
Easy-to-use and affordable time and attendance software automatically calculates and reports the number of hours worked by every employee on your workforce. Based on the pay policies of an individual company, it's easier than ever for busy human resource departments to manage labor costs and control overtime expenses. Individual employees are empowered with access to self-service portals that show work schedules and remaining vacation balances.
Businesses looking for ways to be more environmentally friendly use time clock software to save money while being eco-conscious. The expense and waste of paper timecards, timesheets, and reports is a thing of the past when businesses utilize on-screen reporting methods.
An online time clock can also be used to fix employee time clock errors or missed punches. Accounting professionals can also edit and delete existing punches with an extensive audit trail that tracks when changes are made, based on the user ID.
With top-quality phone support available, time clock software is an efficient and secure way to manage a company workforce of any size. With a powerful, secure administrative area that provides full control over the hours of any employee, time clock software is a fast and affordable way to streamline business operations.