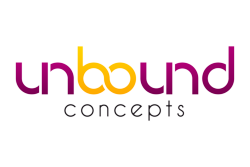 It's been nothing short of an amazing year.
Baltimore, MD (PRWEB) January 10, 2013
As technology start-up Unbound Concepts begins its second year of operations, the company today announced a recap of its milestone accomplishments from 2012. Highlights include Unbound Concepts' recent selection as one of four companies chosen for the inaugural New York City cohort at Socratic Labs, and recognition by Education Week as a notable edtech start up. Such national recognition comes on the heels of Unbound Concepts being named as one of three Alva Emerging Fellows of 2012 by General Electric in the spring, and featured as one of two companies from Maryland in a national advertising campaign for Start-Up America, an initiative launched at the White House and funded by the Kauffman Foundation and the Case Foundation to support healthy start-up ecosystems throughout the United States.
"It has been nothing short of an amazing year, and we look forward growing our platform position as a vital link for sharing knowledge among educators and the content creation/publishing industry in the coming year – especially in light of the drive toward Common Core State Standards near-nationwide adoption," commented Katie Palencsar, CEO and co-founder of Unbound Concepts. "Incubating at the Maryland Center for Entrepreneurship just outside of D.C. and now at Socratic Labs in New York enables even greater collaborative opportunities, and we're very excited to start our second year off right in our new second home."
Product Progress
Product development is well underway, and Unbound Concepts released its iOS-based app, BookLeveler™ V2.0, at the end of 2012. Available for free download in the Apple store, BookLeveler is an in-hand tool that instructors use to find and match appropriate educational content for students in their classrooms. BookLeveler serves as a link between content creators/publishers and instructors in a year when the adoption of Common Core State Standards is well underway. With new Common Core nonfiction text usage requirements to be implemented by 2014, BookLeveler enables instructors who are seeking alternate teaching materials to find those materials by title, author, word within title, and level. Additional functionality is in development, and proof-of-concept partners are being considered.
Adding to the Team
The Unbound Concepts team grew this past year with the hiring of Chief Science Officer, Jesse English, PhD. A natural language processing expert, Jesse holds a doctorate in Computer Science from University of Maryland, Baltimore County where he published his thesis: "Learning by Reading: Automatic Knowledge Extraction through Semantic Analysis." Formerly a Research Associate with the University of Maryland, Baltimore County, CSEE, Jesse joined the Unbound Concepts team in July to drive development of the company's machine learning algorithm, Meridian™.
"Jesse's natural language processing techniques are a great match with our core machine learning capabilities, and we're really excited to have him on board," commented Ben Bengfort, Chief Technology Officer and co-founder of Unbound Concepts. "With this added layer of knowledge, Unbound Concepts will be able to dive even deeper into reading levels, and factor how students learn into the way we build tools to help educators."
Unbound Concepts 2012 Milestones:
January-June 2012:
Named one of three Alva Emerging Fellows by General Electric
Featured in national advertising campaign for Start-Up America
Release of BookLeveler iOS-based app v1.0
Graduated from Accelerate Incubator at the Emerging Technology Center
Moved to new location at Maryland Center for Entrepreneurship
July-December 2012:
Hired Chief Science Officer, Jesse English, PhD
Co-founders Ben Bengfort and Katie Palencsar chosen for national Under30CEO award
Chosen as one of four inaugural Socratic Labs cohort in Manhattan's financial district
Released BookLeveler iOS-based app v2.0
Named a notable edtech start-up by Education Week
Launched corporate web site: http://www.unboundconcepts.com
Number of users: 1,458
Number of titles: 21,672
About Unbound Concepts:
Founded in November 2011, Unbound Concepts is a shared knowledge technology innovator committed to advancing learning and creating collaborative solutions. BookLeveler is the Company's first-to-market iOS-based app that connects educators with publishers and content providers. Meridian is an educational content recommendation and matching algorithm that enables unprecedented search, match, and leveling capabilities, in addition to creation of a variety of ePub formats. The company is co-located in the Maryland Center for Entrepreneurship incubator near Washington, D.C. and in the inaugural cohort at Socratic Labs incubator in New York City.
# # #
Media contact: Amy Christopher, amy(at)christopherconsult(dot)com