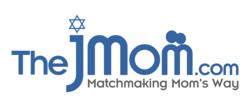 "The JMom.com is more than just an online dating site. It's part of a movement to ensure the Jewish faith and its traditions live on for many generations to come."
Chicago, IL (PRWEB) January 15, 2013
TheJMom.com, the Jewish online dating site where mothers set up their children, announced today that it is launching a 10-year campaign to help Jews marry Jews, stem the rise of interfaith marriages and preserve the Jewish faith. Since launching two years ago, TheJMom.com has amassed a membership of more than 5,000 Jewish mothers and their children, and is now setting a goal to marry 10,000 Jews in the next decade. To kick off the campaign, the site is offering free communication between members from now until Monday, January 21.
"The JMom.com is more than just an online dating site," said Kevin Leland, CEO of TheJMom.com. "It's part of a movement to ensure the Jewish faith and its traditions live on for many generations to come."
The 10-year plan will build on its already strong partnerships with hundreds of Jewish organizations, religious groups and synagogues. "We've received such overwhelming support from the Jewish community and we're confident that with their continued backing we can achieve our goal," said Leland.
"As we see more and more interfaith marriages, TheJMom.com serves as a critical vehicle for people to find Jewish partners," said Danielle Weisberg, co-founder and head of member services. "More often than not it's the parents that emphasize the importance of finding a Jewish mate, but unlike other dating sites, TheJMom.com gives parents the ability to take the next step and help their children find their beshert."
How it Works
Just visit http://www.thejmom.com, tell us about you and your child and upload a few photos. You can browse potential partners in your child's city and email their parents for more information about their children and family. If both children agree, contact information is exchanged between the two children and it's up to them to meet.
About TheJMom
TheJMom.com is the Internet's premier online matchmaking destination that lets Jewish mothers across the country and in Israel help their children find Jewish partners. The private company is headquartered in Chicago, Illinois. For more information, visit http://www.thejmom.com.