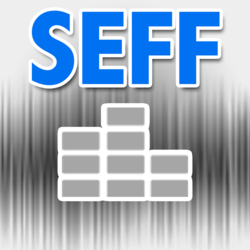 "Sponsoring a site completely devoted to audio helps us reach a whole new audience of media users. The fact that we're able to provide these media resources for free is great for users, and gives us a nice chance to promote VideoBlocks.com as a sponsor."
Reston, Virginia (PRWEB) January 16, 2013
Video Blocks, a 2012 Inc. 500 Honoree company, is excited to announce that it is sponsoring a new website offering completely free sound effects that are available for both personal and professional use. The new website is called Sound Effects for Free (http://www.soundeffectsforfree.com) and is now up and running!
"Sound Effects for Free is an exciting new opportunity for us," says Video Blocks CEO Joel Holland. "Sponsoring a site completely devoted to audio helps us reach a whole new audience of media users. The fact that we're able to provide these media resources for free is great for users, and gives us a nice chance to promote VideoBlocks.com as a sponsor."
SoundEffectsforFree.com stands apart from other sound effect websites because of its ease of use and wide variety of high quality sounds. Instead of downloading one sound at a time, similar sounds are paired together in sets, giving users one click access to up to 25 sound effects at once. The sets are easy to navigate by browsing the categories or by keyword search on the site. Never again will sound effect enthusiasts need to go searching through pages of samples just to find one simple sound.
Each set on soundeffectsforfree.com is offered in both .wav and .mp3 formats to ensure they're easily compatible with any project. These sound effects can be used in corporate projects, theatrical performances, worship services, video editing compositions and more. All of the sound effects are offered at absolutely no charge and a full royalty-free license is available on the website.
To take advantage of the free sound effects, all you need to do is visit the site at http://www.soundeffectsforfree.com. There, you can create a free account by entering your email address or by registering through Facebook. Once your account is created, you have unlimited access to download as many sound effects as you want, as often as you want, at absolutely no cost.
###
Video Blocks is a subscription-based stock media company that distributes over 1,000,000 clips of royalty free stock video and audio each month to over 100,000 customers in the television and video production industry, from professionals to hobbyists and enthusiasts. In 2012, Video Blocks was named the #4 fastest growing media company by Inc. Magazine, and made the honorable Inc. 500 list.. More information on Video Blocks can be found by visiting http://www.videoblocks.com.