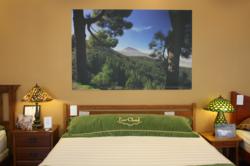 Don't be fooled by mattress sale advertising.
San Francisco, CA (PRWEB) January 16, 2013
According to Steve Shore, a partner in the San Francisco bay area company The Natural Mattress Store, conventional mattress advertising is created to appeal to a basic human desire that has not changed in thousands of years. Shore says, "Before humanity evolved into modern civilization we were hunters and gatherers. We still do that when we search for the best deals in our purchases. The difference is that a rabbit could not fool us into thinking it was a deer. Mattress advertising can make us think we are saving money even though we are not."
Shore worked for two major mattress retail chain stores for 15 years before starting his business. He maintains that these companies simply inflate sticker prices and then put them on sale at the real price that they need to obtain in order to make a healthy profit margin. Since consumers do not know the costs of the materials in these products there is no way for them to know if they are actually getting a good deal. He further states, "If mattress buyers knew how low the costs of the materials in convention mattresses were they would ridicule the advertising claims."
The Natural Mattress Store manufactures its own extensive line of long lasting chemical free organic mattresses in Novato, California and sells them at factory direct prices in its five stores throughout the Bay area. They never advertise sales preferring to give their customers real value for their money. It's a concept whose time has come.