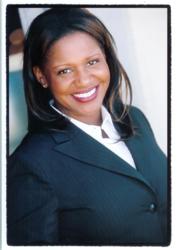 Cayman Enterprise City provides for our clients an off-shore opportunity as a gateway to global market participation.
Grand Cayman, Cayman Islands (PRWEB) January 16, 2013
Acting to extend its reach into North America, Cayman Enterprise City (CEC) the first technology-based Special Economic Zone of its kind in the Americas region, announces a strategic partnership with the ArdreyGroup LLC, a management consulting firm based in Southern California. The ArdreyGroup helps firms identify business growth difficulties, makes recommendations to solve these issues and then helps the firms implement solutions. The ArdreyGroup is also behind iVentLABS Business Accelerator a program with a mission to reach 500 firms and propel them to $5MM in gross revenues over the next five-years.
"Cayman Enterprise City provides for our clients an off-shore opportunity as a gateway to global market participation," said President/CEO Stephanie Ardrey an experienced entrepreneur with a national reputation as an author and speaker is based in Southern California. "I am able to not only educate US based firms on the merits of an off-shore solution for their international business, but to deliver through CEC and the SEZ the actual operation solution. Further, this is an opportunity to educate business owners on the value of cultivating a scalable business venture."
Cayman's tax neutrality and lighter touch regulatory environment and CEC's concessions are designed to attract international companies from five high-tech sectors covering biotechnology, Internet and media ventures, commodities and derivatives, and academia. Benefits include economic freedom in a virtually tax-free environment, a 10-day streamlined setup, exemption from import duties, and protection of intellectual property. Companies are establishing their international headquarters in Cayman Enterprise City to manage their global sales.
"The CEC relationship extends beyond a shell relationship and actually provides operational platforms which deliver a competitive advantage over other off-shore solutions," said Ardrey. "We see our role as guiding our clients through the strategic planning process, including the evaluation of global market distribution, management of intellectual properties, and considering exit strategies."
Internet and technology companies that establish a presence or international headquarters in Cayman Enterprise City enjoy a more efficient tax structure and retain 100% ownership. All transactions are conducted from Cayman's tax‐neutral jurisdiction and companies with intellectual property such as proprietary software of music, video and film content can license it around the globe and benefit from significant tax savings. VC companies are seeing the advantages of establishing their tech and new media start-ups in CEC, as without having to pay 39% Federal Tax and 13% States Tax, their investment dollar goes much further.
Active on the national entrepreneurial scene, Ardrey advocates political policies to encourage funding for start-up ventures. As a college professor, at California State University, Los Angeles, she encourages students to consider venturing out on their own. Ardrey expects CEC's entrepreneurial hubs to be valuable teaching venues for future entrepreneurs.
"Our CEC partnership allows me to create opportunities for my student population to explore exchange education opportunities to work with firms in the CEC hub," she said. "This allows these students to gain practical experience which will be critical for market competition."
"We partner with specialist organizations such as the ArdreyGroup that have access to the kinds of companies we want to see in CEC and we are enjoying significant traction," said Cayman Enterprise City CEO Charlie Kirkconnell. "We seek to drive the development of knowledge-based industries to the Cayman Islands by attracting Global Fortune 500 IT companies, Internet and tech start-ups and indeed companies in the media industry as well. I believe that the ArdreyGroup will be a great conduit."
Cayman Enterprise City currently enjoys 140 channel partnerships with businesses in 20 countries around the globe. CEC has gained great traction and already has 42 companies moving into the Zone or signed up and going through the licensing process with another 132 in the sales pipeline.
About Cayman Enterprise City
Cayman Enterprise City is a Special Economic based in the tax-neutral Cayman Islands and includes: Cayman Internet & Technology Park, Cayman Biotech Park, Cayman Media Park, Cayman Global Commodities & Derivatives Park and Cayman International Academic Park. For more information on CEC call +1(345) 945-3722, e-mail h.cahill(at)caymanenterprisecity(dot)com or visit http://www.caymanenterprisecity.com.
About the ArdreyGroup LLC
ArdreyGroup LLC is a management consultant firm providing advisory services with the strategic insight to identify and solve business growth issues for clients with the focus on solving financial goals. The Group identifies problems, provides analysis, reports findings and then implements recommendations. For more info call 877-523-2228, e-mail steph(at)ardreygroupllc(dot)com or visit http://www.ardreygroupllc.com.