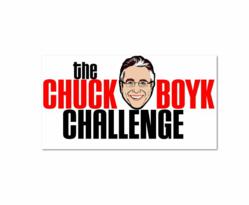 Toledo, Oh (PRWEB) January 10, 2013
The Chuck Boyk Challenge is a charity event that is ongoing until February 14th. The Chuck Boyk Challenge aims to highlight local charities. The top 3 charities with the most votes will win cash prizes totaling $5,000.
One of the charities participating in the challenge is The Josh Project. Read below to find out more about this organization:
The Josh Project is a 501(c)3 charitable organization under the IRS tax code and has been serving the Toledo area for more than five years. The organization prides itself on providing affordable swimming lessons and water safety training to children and their families. They are local Make Splash Partners with USA Swimming and the Greater Toledo Aquatic Club, and a recipient of the National Water Safety Congress & Letter of Commendation.
To vote for The Josh Project or to find out more about the other participating charities, go to http://www.thechuckboykchallenge.com