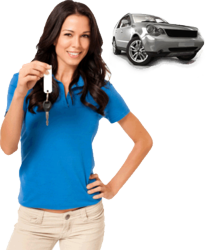 Valley Auto Loans is the #1 provider of national and local auto loans.
Greenville, SC (PRWEB) January 13, 2013
A number of new lender agreements have been signed recently by well known online auto loan service provider Valley Auto Loans. The company is a familiar name in the finance market for their sincere efforts to help loan applicants with their customer friendly approval policy. With the establishment of their new lender agreements, Valley Auto Loans would continue their efforts to offer safe and hassle free auto loan with poor credit to as many applicants as possible.
Maintaining perfect credit is not easy in this economic crisis. At the same time, car applications from bad credit customers are turned down by most lenders. In this scenario, Valley Auto Loans has emerged as a preferred destination for these loan applicants. It may be recalled that the company recently introduced a new approval policy to cater better facilities to them. Inclusion of more lenders in the network would now enable them to offer the lowest interest rates for bad credit auto loans in the market.
Many poor credit auto loan applicants strongly recommend Valley Auto Loans for their customer centric policy and super fast service. Recommending their service, one of their many satisfied customers Sandra says, "Thanks to Valley Auto Loans I was able to get the car I needed even though my current bank turned me down. What a great company". To avail bad credit auto loan with the best interest rates, please visit https://valleyautoloan.com/apply-now2/.
About Valley Auto Loans
Valley Auto Loans is the #1 provider of national and local auto loans. Our approval process is fast! We understand that it can be embarrassing and frustrating to not be able to qualify for a car loan or student auto loan that would enable you to purchase the proper vehicle for you or your family. The approval process starts with the car lender. We provide people with the best auto lender network. Get approved for an auto loan fast! Drive your dream car.