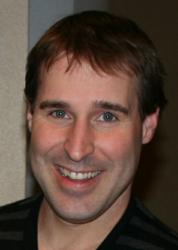 "With a rich intellectual capital base in the State and the emerging success of many in the sector, CVF is pleased to discuss the topic of advanced material technology commercialization." –Matt Culler, CVF Board Member and Program Moderator
Santa Fe, NM (PRWEB) January 11, 2013
Coronado Ventures Forum will profile three stories of commercialization followed by a question and answer session with the leaders of three New Mexico based Advanced Materials companies. Topics to include:

Resources needed to commercialize advanced material technologies.
Impact of budget cuts to Advanced Materials Technology in New Mexico
The Panelists include:
Gordon Rice, PhD, Research Project Leader, Cabot Corporation . Gordon is an expert in materials chemistry and the manufacturing of nano structured materials. Gordon previously worked for Superior Micropowders, a spin-out of UNM later acquired by Cabot Corporation. Prior to his tenure at Cabot, Gordon was a chemist with Neah Power Systems in Seattle, WA. Prior to Neah, he was a Post Doctoral fellow at the University of Washington. Gordon earned a Ph.D. in physical inorganic chemistry from the University of Ottawa and a B.S. in chemistry from the University of Prince Edward Island.
Gary Oppedahl, President, CEO, Trilumina . TriLumina Corporation is a semiconductor laser company that recently closed on a $5M initial funding round with 2 New Mexico-based venture firms. TriLumina is his third startup in New Mexico after successful startups of MODE (purchased by EMCORE in 1999) and TBAB Health Care, (now run by his son, Michael Oppedahl). Gary helped startup the first Intel fab in New Mexico and has been doing startups ever since. Gary was named NM Top CEO for 2011 in the large company category. Gary's companies have received the NM Quality Award and The Innovation Award and Best Place to Work in New Mexico Award.
Lawrence Chavez, CEO, Lotus Leaf Coatings. Lawrence is CEO of Lotus Leaf Coatings, Inc. a manufacturer and distributor of of superhydrophobic (Water Repellent) and superhydrophilic (Water Loving) coatings. Lawrence Chavez has over 20 years of finance and operations management experience in a variety of entrepreneurial and startup businesses. In addition, he has been an active investor both as an angel investor and seed stage venture capitalist. Lawrence serves as a Venture Partner at Flywheel Ventures with principal responsibility for managing Flywheel's New Mexico Gap Fund.
Date: Thursday, January 17, 2013
Time: 6pm–8pm
Venue: Prairie Star, 228 Prairie Star Rd, Bernalillo, NM
Cost: $22.50 in advance , $25 at the door;
Registration is available online at http://www.cvf-nm.org
Coronado Ventures Forum is a New Mexico non-profit organization that educates investors and entrepreneurs on the process of early-stage, private equity funding, and to provide a gathering point for these two communities to come together. For more information on CVF, please visit http://www.cvf-nm.org.
For media inquiries or information regarding this event, please contact
Todd Hand, Board Member, Coronado Ventures Forum
thand (at) talentbench (dot) net
505-216-0868
or
Jennifer Padilla, JLH Media
jpadilla (at) jlhmedia (dot) com
505-577-1347