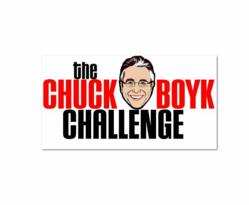 Toledo, Ohio (PRWEB) January 11, 2013
The Chuck Boyk Challenge is a charity event that is ongoing until February 14th. The Chuck Boyk Challenge aims to highlight local charities. The top 3 charities with the most votes will win cash prizes totaling $5,000.
One of the charities participating in the challenge is The Daughter Project. Read below to find out more about this organization:
They provide holistic healing services in an extremely safe, home-like environment to girls/women who have been freed from sex traffickers at no cost to them or their families. The services include; abuse & addiction counseling, family/friend restoration, health & nutrition education, medical/dental/vision care, legal counsel and spiritual mentorship. This help will be provided by caring & competent professionals and volunteers.
To vote for The Daughter Project or to find out more about the other participating charities, got to http://www.thechuckboykchallenge.com