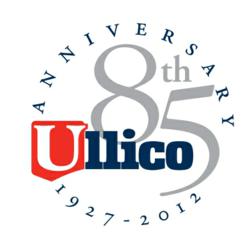 Focusing on our niche—labor unions, their members and employers, paid off in 2012 and will continue to do so in the future.
Washington, D.C. (PRWEB) January 17, 2013
Ullico Inc. today announced its subsidiary, Ullico Casualty Group, Inc., will begin writing and renewing multiemployer and government fiduciary liability and union liability policies next week with Alterra American Insurance Company (Alterra America). Proposals and renewals released January 17, 2013 and later, in approved States, will be offered through Alterra America, which has a financial strength rating (FSR) of A (Excellent) and Financial Size XV by AM Best Company as of December 31, 2012. President and CEO Edward M. Smith said he expects a seamless transition to Alterra America for Ullico's current policyholders.
"We have completed a twelve-month evaluation of our business plan and we are excited about the future as we continue to take deliberate actions to transition the company back to our core business and future profitability," said Smith, who took the helm of the company two years ago. "Prior management had built several non-union programs through unaffiliated managers mostly in workers compensation insurance lines, and those programs have left a legacy of losses. Focusing on our niche—labor unions, their members and employers, paid off in 2012 and will continue to do so in the future."
Ullico is offering new enhancements to its fiduciary liability policies, and added several new endorsements to its other professional liability lines. These include:

Full coverage limits for fiduciary surcharges under ERISA Section 502(a)3; Separate form for Governmental Fiduciary for tailored exposures; and full limits for non-fiduciary duties in the administration of employee benefit plans.
New endorsements for professional lines including wrongful employment practices for fiduciary liability policies that include both defense and indemnity payments, third-party cyber liability, and coverage for miscellaneous professional services provided by policyholders, including training funds exposure to claims of failure to educate.
Smith said Ullico has embraced the Managing General Agency (MGA) model through its Ullico Casualty Group subsidiary, which has been a successful platform for Ullico's professional lines for many years, and he is confident this strategy will be successful for its commercial lines and workers' compensation.
"Our MGA model was successful with Hudson and State National, and will now succeed with Alterra America, and we think this is the right direction. I reported to our shareholders and our policyholders that it was our intention to pursue agreements with well-capitalized, A-rated companies and we are making good on that promise moving forward in 2013," said Smith.
One of the steps the company took in 2012 was setting up Ullico Labor Captive to support its professional lines policies. "A captive is an efficient and focused vehicle to take risk on behalf of our customers assuring that labor's money is committed to protecting union members, their leaders and union employers," Smith said.
Smith said the company is also aggressively pursuing a partnership to give Ullico Casualty Group a 50-state platform for its commercial lines.
"Providing a 50-state platform for our brokers has long been a goal of the company. It will be exciting to see the realization of this goal, which will allow Ullico to offer more products and A-rated solutions to our brokers and to our policyholders," said Smith.
"However, the bottom line is our union customers will always be doing business with Ullico. They know their policies will be underwritten by experts on the union workplace and union workers. Their claims will be handled by a knowledgeable, caring labor-focused professional who will help adjudicate that claim," said Smith.
###
For 85 years, Ullico, the only labor-owned insurance and investment company, has been a proud partner of the labor movement, keeping union families safe and secure. From insurance products that protect union members, trustees, leaders and employers, to investments in building projects that have created thousands of union jobs, our customers continue to trust us with protecting their families, employees, businesses and investments. The Ullico Family of Companies includes The Union Labor Life Insurance Company; Ullico Casualty Group, Inc.; Ullico Casualty Company; Ullico Investment Company, Inc.; and Ullico Investment Advisors, Inc. For additional information, visit http://www.ullico.com.
For more information, contact:
Johanna Lucas
Corporate Communications
202.354.8044
communications(at)ullico(dot)com