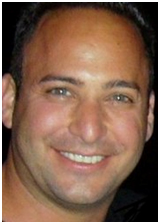 The state of Missouri can breathe easier knowing that its retirement system is being managed prudently and that its directors are contributing to a better quality of life for its employees, its members, and its community
Jefferson City, MO (PRWEB) January 10, 2013
When an executive in the Show Me State wants proof, you show him the light. Literally.
Following a pilot lighting project at Missouri's non-profit public pension system's headquarters in Jefferson City, the executive secretary retrofitted all his fluorescent tubes last month with high-efficient, linear and U-shaped LED tubes from Energy Saving Solutions that will reduce lighting costs by 46%.
Savings are expected to amount to $93,700 at the Missouri Local Government Employees Retirement System (LAGERS) simply by converting from traditional 32-watt fluorescent lights to more energy efficient 18- and 19-watt LED lights. Installation at the two-story, 22,000 square foot facility was completed in less than two weeks.
The ecological benefits are impressive, too. The change to LED lights is expected to reduce 596,149 pounds of carbon emissions – the equivalent of planting 81 acres of trees.
"The state of Missouri can breathe easier knowing that its retirement system is being managed prudently and that its directors are contributing to a better quality of life for its employees, its members, and its community," says Peter Stein, the Managing Director at Energy Saving Solutions.
"This is just a good investment," says Keith Hughes, Executive Director of LAGERS. "It seemed like the right thing to do that will save us a lot of money in the long run and if we can get some ecological benefits, too, then it just makes sense."
Converting to energy efficient LED lighting is a smart move for any business or organization, says Paul Mallory, Regional VP of Energy Saving Solutions, who managed the project. "LAGERS will see significant cost savings right away in their electrical bill and the energy-efficient lights will help reduce its carbon footprint. Everyone benefits."
The Missouri Local Government Employees Retirement System (LAGERS) is a non-profit public pension system created by the General Assembly of the State of Missouri. The Missouri Local Government Employees Retirement System provides retirement, disability and survivors benefits to local government employees within the state. Currently, LAGERS covers over 32,000 active members from over 625 employers and pays benefits to almost 16,000 retirees.
Based in Miami, Florida, Energy Saving Solutions provides business, government agencies and non-profit organizations of all sizes energy-efficient LED lighting technology that saves money and helps reduce the environmental impact by reducing carbon emissions. Energy Saving Solutions also offers a Double-Green Plan that allows organizations to convert to LEDs with no up-front costs; payments are based on a portion of their electrical savings.
###
For more information about this topic, please contact Managing Director Peter Stein by calling (305) 735-2878 x6000 or by emailing peter(at)energysavingindustry(dot)com. To learn more about Energy Saving Solutions, please visit http://www.EnergySavingIndustry.com.
You may also contact Keith Hughes, CEBS, CGFM, Executive Secretary of LAGERS by calling (800) 447-4334 or (573) 636-9455 or email Keith at khughes(at)molagers(dot)org. To learn more about LAGERS, please visit http://www.molagers.org.