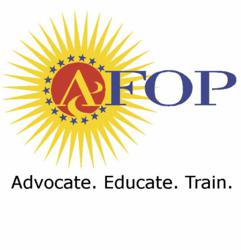 [Secretary Solis] made farmworkers a priority in everything she did, resulting in more resources and opportunities to assist the workers who help put food on our county's dinner tables.
Washington, DC (PRWEB) January 10, 2013
The White House confirmed U.S. Secretary of Labor Hilda Solis is resigning. Solis offered her letter of resignation to President Obama today.
In a written statement, Solis shared:
"Over the Christmas and New Year holidays with my family in California, I enjoyed my first opportunity in years to reflect on the past and my future, with an open mind and an open heart. After much discussion with family and close friends, I have decided to begin a new future, and return to the people and places I love and that have inspired and shaped my life."
Secretary Solis, a Mexican-American, is the first Latina to serve as the head of a federal agency. Ever since her Senate confirmation, Secretary Solis has made it clear all workers have a right to be paid for the work they do and to expect safe working environments. Particularly notable of her time as U.S. Secretary of Labor is the approach the Department of Labor has taken toward our nation's migrant and seasonal farmworkers and the organizations that provide them with services. In just her second public appearance after her confirmation, the Secretary attended the Association of Farmworker Opportunity Programs (AFOP) President's reception in March 2009, marking the first time a Secretary of Labor had addressed an audience at an AFOP event.
"As Secretary of Labor, Hilda Solis has led the agency to greater enforcement of U.S. labor laws and protections," said Daniel Sheehan, executive director at AFOP. "She made farmworkers a priority in everything she did, resulting in more resources and opportunities to assist the workers who help put food on our county's dinner tables."
Secretary Solis's attendance at the AFOP function was just the beginning of many firsts for the farmworker advocacy community. Months after enactment of the American Recovery and Reinvestment Act (ARRA), the Secretary and her staff worked diligently to distribute the ARRA funds effectively. Her department's Training and Employment Guidance Letters for the grants mentioned farmworkers in particular, noting funds could be awarded directly to states and non-profits. This is a significant detail, as farmworkers who are laid off are generally not considered to be dislocated workers, with the exception of agricultural laborers in California. The shift to include laid-off farmworkers as dislocated workers allows for the possibility of future funding opportunities to serve those in need. PathStone Corporation was one of the recipients of this funding.
In September 2009, the Secretary also moderated a panel discussion with farmworker children. With an audience of approximately 200, this marked the first time the Department of Labor had showcased the issue of child labor in U.S. agricultural fields. The following year, Secretary Solis met with Children in the Fields Campaign youth council members who were in Washington, D.C. attending the Bert Corona Leadership Institute. The farmworker youth who met with the Secretary left the nation's capital inspired to help make the changes they want to see in their communities. Then in August 2011, the Department of Labor took a historic step in proposing the first updates in more than 40 years to the hazardous orders for children employed in agriculture. The proposed rules were strongly opposed by the agribusiness community, with the Republic Report noting in one article that National Milk Producers Federation, just one segment of the farm lobby, spent $130,502 lobbying Congress against the child safety rules in the first three months of 2012. In April of 2012, the Obama Administration withdrew the rules to protect child farmworkers.
"It was an admirable effort to better protect the hundreds of thousands of migrant and seasonal farmworker children laboring in America's agriculture industry," said Norma Flores Lopez, director of the Children in the Fields Campaign at AFOP. "The fact that these rules were even proposed is a testament to the dedication of Secretary Solis. We're hopeful that her steps, which helped bring greater awareness to the plight of these children, will help with future efforts."
Secretary Solis also visited AFOP member HELP-New Mexico in August of 2009 to observe a Proyecto Sol training aimed at providing information to migrant and seasonal farmworkers about the dangers of heat stress and other heat-related illnesses. AFOP Health & Safety Programs created and administers this heat stress prevention curriculum with funding from the U.S. Department of Labor's Occupational Safety and Health Administration (OSHA) through a Susan B. Harwood Training Grant. Using this curriculum, trainers provide free training to farmworkers and their employers on how to prevent heat-related illness or death. During the event, she commended the training efforts, saying "The work that you all are doing, the training that you are going through, and the assistance we are able to give, as small as it might be, to me, these are the shining stars. These are the shining moments when I feel that government is doing its best—that it's really touching people's lives and that's what I'm about."
The Secretary also took other opportunities to highlight farmworkers in the United States. In May 2010, she spent a full day with farmworkers in Immokalee Florida and visited the Immokalee Techinical Center, a sub-grantee of the Florida Department of Education's Adult Migrant Programs, the National Farmworker Jobs Program provider in that state. Then in August of that year, she held a press conference to announce the awards for the National Farmworker Jobs Program in California, yet another first for the AFOP community. In July 2012, Secretary Solis once again visited an NFJP grantee, observing Center for Employment Training in San Jose, California to view federal job-training investments at work. The Department of Labor under the Secretary saw 1.7 million people complete federally funded job training programs across the country, including the thousands of migrant and seasonal farmworkers served by AFOP members through the National Farmworker Jobs Program.
"During her term as U.S. Secretary of Labor, Hilda Solis has continued to make farmworkers, some of the most vulnerable workers in America, a priority," said Jesús Gamboa, president of AFOP and the Chief Operations Officer of Proteus, Inc. in California. "As a former farmworker, I have been happy to see this shift to include the people who harvest the crops and put food on our tables, an often under-appreciated, yet essential, group of workers. We thank the Secretary for her service and work to better protect all workers."
The Association of Farmworker Opportunity Programs is the national federation of nonprofit and public agencies that provide training and employment services to migrant and seasonal farmworkers. For additional comment or interview, please contact Ayrianne Parks at (202) 828-6006 x140 or Parks(at)AFOP(dot)org.