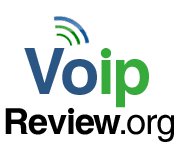 People love to get things for free, so VoIP Review has released a list of the best in free VoIP features and services that customers may find with various VoIP service providers.
(PRWEB) January 12, 2013
A few weeks ago, Juniper Research revealed their prediction that the VoIP industry would see a massive amount of growth over the next few years, but that the majority of VoIP customers will continue to use VoIP only for no charge VoIP to VoIP phone calls.
In general, people do tend to use VoIP services primarily for VoIP to VoIP chatting on their computers or smartphones (VoIP to VoIP chatting refers to customers using their VoIP service to talk to someone else using the same VoIP service for no charge). As a result, many people aren't even aware that they can use VoIP for their regular landline service, and that it provides a very cheap alternative to phone service available with traditional landline and mobile service providers.
When people sign up for a landline service with an Internet telephone provider, they get a whole host of great phone system features and unlimited calling in the US for extremely low rates, as low as $5/month for a line. Included in this service is no cost VoIP to VoIP chatting, so customers still get the benefits of free VoIP to VoIP chatting, but they also get to cut their phone bills down significantly by switching from a traditional telephone service provider to a VoIP provider for all of their calling needs, instead of just for their VoIP to VoIP chatting.
But people love to get things for no extra cost, so VoIP Review has released a list of the best in free VoIP features and services that customers may find with various VoIP service providers.
1.) VoIP to VoIP Chatting
No cost VoIP to VoIP chatting is available with virtually every residential and business VoIP service provider. This means that when customers can get friends, family members, and colleagues to switch to the same VoIP provider, the customer can always enjoy no charge calling with the people they call on a regular basis.
And in the workplace, "in-house" calling, or calling between extensions is usually unlimited at no extra charge. This means that anytime two employees need to talk by phone, they can do so for no cost, which is especially useful for employees with metered extensions.
2.) Unlimited Calls in the US and Canada
Just to be clear, VoIP itself isn't free: that is, customers have to sign up for a regular VoIP service and pay a monthly fee to get a VoIP phone line, but once the customer has paid their flat monthly rate, they can enjoy unlimited calling in the US, and often Canada and Mexico as well. This means that with most VoIP plans, customers never have to pay per-minute fees for their calling in the US. And as cheap as it is, VoIP offers a high quality voice connection with digital clarity so calls are as good as or better than calls made on the traditional phone lines.
3.) Cheap or Included International Calling
Many VoIP service providers, especially residential VoIP providers, often offer some deals on international calling with any basic VoIP plan. Often times, providers will offer 60 bonus minutes of international calling every month. For most customers, this will more than take care of their international calling needs. Other times, providers will offer unlimited calling to a certain selection of international locations.
4.) Free Equipment, Hardware, and other Bonus Items
This isn't a hard-and-fast rule, but many VoIP providers offer special deals to their customers on hardware and services. This may include some free hardware (IP phones, analog telephone adapters, etc.), or it may include a free extra telephone line. Some VoIP providers include free mobile apps that allow customers to use their unlimited VoIP calling services from their mobile phones.
5.) No-Charge Setup, Installation, and Cancellation
Again, this isn't set in stone. Some VoIP providers have fees associated with certain elements of setup. For example, some business VoIP services charge slightly higher fees for professional installation. But very frequently, VoIP providers don't charge any extra fees for their setup or cancellation services.