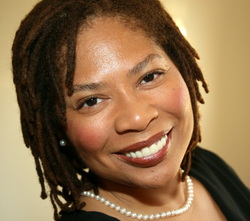 I Want to Be a Loving Presence On The Planet
New York, NY (PRWEB) January 10, 2013
Michael Jamrock (Co-Owner of EnGAYgedWeddings.com) has learned that Kim Kirkley of Elegant NY Gay Weddings will be performing the first Gay Wedding ever in a state penitentiary. Kim told Michael that on Friday January 11, 2013 at 10:00 am she has been commissioned to perform the wedding.
Kim was commissioned by the prison because even though the prison has it's own clergy on premises, they all refused to perform the ceremony. She was also told that if she was going to do this ceremony it would have to be FREE of charge because the prison would not pay her.
Kim Said, "Doing gay weddings has always been a natural fit. As a former attorney for Lamda Legal, and advocate for gay marriage, she has always felt the need to be the person to help those denied their rights. She just wants to be a loving presence on the planet.
"Kim always falls a little in love with all her couples she marries and with any other couple she wants to get to know a little about their love story."
"Donell and Jesus met in Chelsea, and from the first time they locked eyes they knew they were going to spend their lives together. Jesus just loved Donell's eyes, and Donell always had some self esteem issues, so that is why Donell loves Jesus so much, because Jesus makes Donell feel comfortable and safe and Jesus also makes Donell feel like he is the only person in the world. Since the day they met they have been inseparable."
The ceremony will be at the Rose M. Singer / Our Lady of Rikers Island Chapel. Guests will be allowed to attend, but unfortunately photographs are not allowed. Don't know if they will make an exception for this or not. There will be some family members attending. During the ceremony itself, Donell and Jesus will thank both God and their mothers.
This is not the first, first for Kim. Kim was the officiant for the first gay wedding at the Plaza Hotel in Manhattan and Kim was also the first officiant to perform a gay wedding on top of the Empire State Building. Kim has done over 600 weddings in the 10 years she have been an officiant.
Elegant NY Gay Weddings has been getting a lot of attention from this event. Doing interview with EnGAYged Weddings, and Kim also got a call from CNN's Anderson Cooper to do an interview tomorrow before the ceremony.
For more information on this event contact Michael Jamrock EnGAYgedWeddings.com 561-929-9929