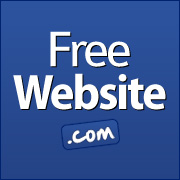 New York, NY (PRWEB) January 12, 2013
FreeWebsite.com, an industry leader in providing low-cost websites, announced the release of an article discussing their trucking website templates. These templates are designed to help trucking companies build and maintain a website, a useful tool both for marketing to new customers and for recruiting employees.
"A website is a versatile, and necessary, tool for trucking companies," said a FreeWebstie.com representative. "They are in a unique position of marketing themselves to both customers and employees. A website gives them the opportunity to present themselves in a professional manner, reaching target audiences well beyond their community."
The easy to use trucking website templates at FreeWebsite.com give users all the tools they will need to create a professional website full of the information potential customers and employees are looking for. The design team at FreeWebsite.com is also available to answer any questions users may have.
As their name implies, FreeWebsite.com offers free trucking website templates, but there are also premium plans available at a low cost. These plans offer you the option of claiming your own domain name, as well as the ability to create email accounts for the domain.
To read the article, visit http://www.freewebsite.com/trucking-website-templates/
About FreeWebsite.com: FreeWebsite.com breaks down barriers to website ownership by providing attractive easy to use websites, complete with content, at a low price. To learn more, visit FreeWebsite.com.