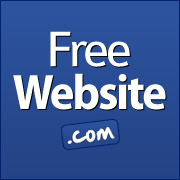 New York, NY (PRWEB) January 12, 2013
Industry-leading FreeWebsite.com announced today the release of an article describing their towing website templates. FreeWebsite.com provides a wide array of low-cost website development tools.
Service providers such as towing companies may believe that a website is not needed for their business, but a FreeWebsite.com representative disagrees. "With so many people getting online with mobile devices, it is important that towing companies have a website customers can easily find. When a person is stranded, they want to know that the company they call for help is reliable and professional. A website gives them the information they need."
The representative went on to say, "Motorists are more likely to call a towing service if they can see the facility and read comments and reviews from previous customers. A website is a great way to reach far more customers than a simple phone book listing."
To that end, FreeWebsite.com has developing towing website templates to help a towing service owner get started building a website. "We give them the tools they need to get started and plenty of direction along the way to ensure that they will be happy with the website." Staff members are available to answers questions and provide guidance.
To read the article, visit http://www.freewebsite.com/towing-website-template/
About FreeWebsite.com: FreeWebsite.com breaks down barriers to website ownership by providing attractive, easy to maintain websites, complete with content, at a low cost. For more information on towing website templates, visit FreeWebsite.com