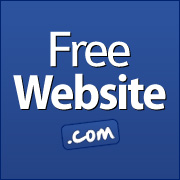 New York, NY (PRWEB) January 13, 2013
According to the website experts at FreeWebsite.com, the [mechanic website template is a free way to promote one's mechanic business online. The website provider's mechanic website template provides all of the features that come with their standard templates, but is specifically designed for mechanics.
"Using our mechanic website template is easy and designed to help build credibility for a mechanic's business," said a FreeWebsite.com representative. "It's no secret that people research several mechanics before they decide on one. Our template allows a business owner to convey why they are the best choice for a prospective customer; our professional team designed it to inform viewers about the business, build their brand and lead to more sales."
The article discusses each feature in detail and describes how to obtain and capitalize on the success that business owners can earn from using the mechanic website template. In the article, FreeWebsite.com lists and discusses the key reasons that a mechanic needs a website that is specifically designed for them.
Although FreeWebsite.com's service is totally free, they offer advanced services for businesses that want to take their website to the next level.
For more information about FreeWebsite.com's mechanic website template, read the full article here: http://www.freewebsite.com/mechanic-website-templates/
About FreeWebsite.com: FreeWebsite.com breaks down barriers to website ownership by providing attractive, easy to maintain websites, complete with content, at a low price. To learn more, visit FreeWebsite.com.