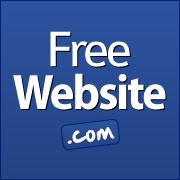 New York, NY (PRWEB) January 13, 2013
FreeWebsite.com announced today the release of an article describing their tanning salon website templates. FreeWebsite.com is an industry leader in low-cost website development and maintenance.
"Tanning salon owners often don't realize the market potential of having a website," said a FreeWebsite.com representative. "They think that because they can't provide tanning services online, a website is something they don't need.
"What they overlook is the opportunity to reach potential clients," continued the representative. "When someone is looking for a tanning salon, they want to see what the place looks like, what kind of products are offered, and even read comments and reviews from people who have tried the services."
The tanning salon website templates available on FreeWebsite.com will help a salon owner easily develop their website, even if he or she has only limited computer experience. The staff at FreeWebsite.com will answer questions and help with site maintenance and content.
"Our tanning salon website templates are a great way for salon owners to get started developing an internet presence," said a representative. "With more than 85% of people shopping and researching online, there is a huge market of potential clients to be reached with a website."
To read the article, visit http://www.freewebsite.com/tanning-salon-website-template/
About FreeWebsite.com: FreeWebsite.com breaks down barriers to website ownership by providing attractive, easy to maintain websites, complete with content at a low price. Visit FreeWebsite.com for more information.