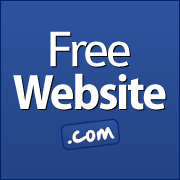 New York, NY (PRWEB) January 14, 2013
World leader in providing a professional online presence, FreeWebsite.com released an article detailing their nail salon website templates for those interested in creating a website for their business. In particular, the article discusses the variety of nail salon website templates available for those needing a website geared towards a specific type of client.
As more and more people are encouraged to open up small businesses of their own, the need to point clients toward a uniform website of information detailing your business is ever increasing. Freewebsite.com CEO, Jeff Spicher, has noted, "88% of internet users search online for products and services."
The article also goes on to stress how simple and easy it is to use the templates. As a business owner, one's responsibility is to run the business; Freewebsite.com takes the hassle out of setting up a business website. These free nail salon website templates are just another reason why Freewebsite.com is the number one choice for businesses beginning to cultivate their online presence.
Spicher has rightly recognized that every business can benefit from a business website. No matter how one's product gets to the consumer, more and more people are choosing to do their research of companies and businesses online. With the free nail salon template, one's salon can be assured to stand out online as a professional business.
To read the article, visit http://www.freewebsite.com/nail-salon-website-template/
About FreeWebsite.com: FreeWebsite.com makes website ownership more accessible by providing attractive, easy to maintain websites, complete with content. To learn more, visit FreeWebsite.com.