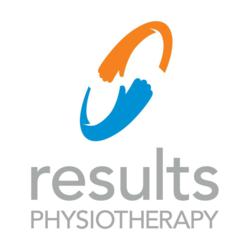 This is a significant investment for Results in maintaining the quality of our product as we grow.
Memphis, TN (PRWEB) January 10, 2013
Results Physiotherapy today announces the appointment of Adam Risinger, PT to Regional Education Coordinator for the Memphis area. Results currently has six clinics in the Mid-­‐South region and this appointment is part of an initiative to develop further expansion opportunities in Memphis and North Mississippi.
"This is a significant investment for Results in maintaining the quality of our product as we grow," explains John Nelson, VP of Marketing for Results. "Risinger will be charged with training, developing and mentoring new therapy staff as they join our team. We have very sophisticated and extensive training programs for new therapists—our growth in Memphis now demands that we have someone locally deliver and oversee them." Nelson adds, "Adam is one of the most recognized therapists in Memphis and has forged a reputation with physicians, patients, and the medical community."
Risinger's credentials include a BS in Biology from Harding University and a BS in Physical Therapy from the University of Tennessee Health Science Center. Risinger is also certified in the McKenzie Method for mechanical diagnosis of the spine and extremities, as well as board certified in orthopedics by the American Board of Physical Therapy Specialties.
"I am excited to be charged with the responsibility of delivering excellence in the physical therapy community while continuing to develop my skills in education," commented Risinger on his new position.
One of Adam's chief interests has been in providing education for physical therapists, physicians,
students, and the general public. Since 2005, Adam has served as a guest lecturer for the Program of Physical Therapy at the University of Tennessee Health Science Center in the area of orthopedics. He has also more recently served as a guest lecturer and consultant for the Rheumatology Fellowship Program at the University of Tennessee School of Medicine. Throughout his career, Risinger has presented many workshops for community groups and served as an industry consultant in the area of on the job injury and prevention.
ABOUT RESULTS PHYSIOTHERAPY
Results Physiotherapy is an outpatient orthopedic physical therapy company committed to
world-­‐class treatment of its patients with over 40 locations and a growing presence in Nashville, Memphis, Chattanooga, Huntsville, Knoxville and the Tri-­‐Cities. Results specializes in the "Hands-­‐ On" treatment of a variety of conditions, including but not limited to post-­‐surgical patients, neck and back pain, sports injuries, motor vehicle accidents, workman's compensation, arthritis, headaches, running injuries, TMJ and women's health.