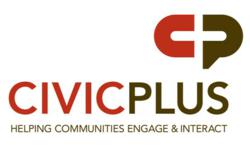 "CivicPlus has helped us rebuild Joplin's digital home and brought new ideas to old wasy of donig things. - Melodee Colbert-Kean, Mayor
Manhattan, KS (PRWEB) January 11, 2013
Nearly two years have passed since the city of Joplin, Mo., was ravaged by an EF5 tornado that left 161 people dead and a large swath of devastation in its wake. But rather than buckle under, the city has since bounced back with a building boom – one that is being helped along by Joplin's new government website, which was built in cooperation with CivicPlus, the leading provider of local government websites.
In a newly released case study, officials from Joplin detail how the website has served as both an information portal for the residents of the city and as a catalyst for driving economic development opportunities throughout the community.
With the city of Joplin riding a wave of a nearly $1 billion rebuilding effort, one that will not only replace what the tornado took away but also serve to position this city to continue growing well into this century, the new Joplin website is helping fuel the growth by making information easily available and interaction with city officials easier than ever.
The study is available by free download.
About CivicPlus
Based in Manhattan, Kan., CivicPlus has designed more than 1,300 local government websites serving 43 million citizens throughout North America. A recipient of the Center for Digital Government's Best Fit Integrator Award for delivering extraordinary digital solutions to public IT projects, CivicPlus transforms municipal websites into powerful two-way communication platforms that let citizens talk to and participate in local government. Find out where your community falls on the digital community engagement scale developed by CivicPlus eGov experts. In 2013, CivicPlus will invest nearly $2.5 million in products, research and development. The innovative CivicPlus Government Content Management System (GCMS™) now offers more than 60 applications including Citizen Request Tracker, MuniMobile, Facebook and economic development tools. Founded in 2001, CivicPlus was selected by Inc. Magazine as "One of the Fastest-Growing Privately Held Companies in the U.S." in 2011 and 2012. For more information visit http://www.civicplus.com.