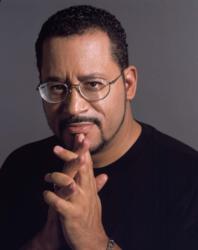 Claremont, Calif. (PRWEB) January 10, 2013
Michael Eric Dyson, well-known academic and best-selling author who appears regularly on NPR and CNN, lectures on "Dr. King for the 21st Century" at 7 p.m. on Jan. 24 in Scripps College's Garrison Theater, 231 E. 10th St. This free event is open to the public.
Dyson, a professor at Georgetown University, has written numerous books, including New York Times best-seller "April 4, 1968: Martin Luther King Jr.'s Death and How It Changed America" (Basic Civitas Books: 2008) and "I May Not Get There with You: The True Martin Luther King Jr." (Free Press: 2001). In his most recent book, "Can You Hear Me Now? The Inspiration, Wisdom, and Insight of Michael Eric Dyson" (Basic Civitas Books: 2011), he probes such contemporary topics as race and the presidency.
An American Book Award recipient and two-time NAACP Image Award winner, Dyson has been named one of the 150 most powerful African Americans by Ebony magazine. An ordained minister, Dyson has taught at such prestigious universities as Brown, Chapel Hill and Columbia and has appeared on The Today Show, Nightline, The Tavis Smiley Show, Real Time with Bill Maher and The Colbert Report.
Dyson, a contributor at MSNBC, earned both his master's and doctorate degrees in religion from Princeton University. He visits Scripps College as the invited guest of The Claremont College's MLK Jr. Commemoration Committee in celebration of Martin Luther King Jr. Day, which will be observed Jan. 21.
Scripps College was founded in 1926 by Ellen Browning Scripps, a pioneering philanthropist and influential figure in the worlds of education, publishing, and women's rights. Today, Scripps is a nationally top-ranked liberal arts college and women's college with approximately 950 students, and is a member of The Claremont Colleges in Southern California. The mission of Scripps College is to educate women to develop their intellects and talents through active participation in a community of scholars, so that as graduates they may contribute to society through public and private lives of leadership, service, integrity, and creativity.