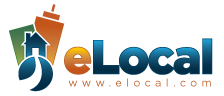 Conshohocken, PA (PRWEB) January 22, 2013
On Monday, January 21st, eLocal.com, a national search site for connecting consumers with local businesses, announced The Eliminate Project as the winner of its "Save the World" charity giveaway contest. The contest, which ran from late November until December 21, 2012, encouraged people to vote for their favorite charities through eLocal's Facebook and Twitter pages. As the winner, the Eliminate Project will receive a $1,000 donation from eLocal. The money will be used to help the charity achieve its goal of eliminating maternal and neonatal tetanus. According to charity administrators, eLocal's donation of $1,000 will save or protect over 550 lives.
eLocal's "Save the World" campaign centered around a 3-part video series that spoofed on the idea of the Mayan calendar's "End of the World" set to occur on December 21, 2012. The videos parodied end of the world style disasters with cartoon ninjas, whales and wacky waving inflatable tubemen. Viewers were then encouraged to either donate to one of eLocal's charity partners (Urban Farming, Earthworks, and Clean Water Fund) or nominate a charity of their choice to win $1,000. The Eliminate Project emerged as the winner amongst many great local, national, and international charities that were nominated. eLocal is still encouraging people to post their own ideas on how to "Save the World" at facebook.com/elocal and twitter.com/elocal.