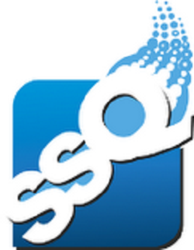 Hartford, CT (PRWEB) January 21, 2013
StructuredSettlement-Quotes.com has today debuted new solutions for students struggling with high debt levels. This move comes in response to a significantly growing demand from students across the nation seeking to sell structured settlements in order to gain better financial liquidity through SSQ.
According to national studies, student debt is at an all-time high. 12 million students each year have to borrow money in order to pay for a college education. In addition, the country is suffering from a very high number of outstanding college loans – 37 million student loans are currently outstanding (students behind on payments).
The Consumer Finance Protection Bureau reports the dollar amount of these outstanding loans at $1 trillion ($902 billion as reported by the Federal Reserve Bank of New York). The average debt load for a student has increased by 5% since 2010, rising to $26,600 (averaged across all student loans).
This enormous debt burden puts students in a very difficult position. In order to pay for their education, they need funds. However, most lack those funds because they have not gotten the education necessary to start their careers. By selling structured settlements, students can gain access to "free and clear" money to use as payment for their education without incurring additional debt or to pay down current debt incurred by taking out student loans.
StructuredSettlement-Quotes.com has seen an increase of 30% in customers seeking to sell structured settlements in order to pay off student loans over previous year totals. In order to provide this influx of students with the help necessary, StructuredSettlement-Quotes.com now offers a streamlined process that ensures students receive quotes from the highest-paying buyers in the industry, which enables them to maximize the amount of money given in exchange for their structured settlement.
To learn more about StructuredSettlement-Quotes.com or to sell a structured settlement to pay off student debt, visit https://www.StructuredSettlement-Quotes.com.
About StructuredSettlement-Quotes.com: Built on customer service and the principle of putting client interests first, StructuredSettlement-Quotes.com has built a reputation for innovation, quality and honesty since its inception in 2007. The company specializes in providing clients with the means to sell annuity payments, lottery winnings, structured settlements and more.