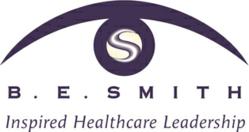 Kettering Health Network is seeking an outstanding senior executive to take this top performing system to the next level.
LENEXA, Kan. (PRWEB) January 11, 2013
B. E. Smith, the only full-service leadership solutions firm dedicated exclusively to healthcare providers, has been retained to lead a national chief quality officer search for Kettering Health Network in Kettering, Ohio. The top executive search firm in the healthcare industry, B. E. Smith placed more than 300 senior-level healthcare executives into organizations last year.
Kettering Health Network is a not-for-profit network which includes 7 hospitals, 8 emergency rooms and more than 75 outpatient facilities in the Greater Dayton and Northern Cincinnati areas and is affiliated with the Seventh-day Adventist Church. Kettering Health Network has been ranked one of the "Top 10 Healthcare Systems" in the nation by Thomson Reuters for the past three years. Kettering Medical Center is the network's flagship hospital; this 366-bed regional acute care facility includes the Benjamin and Marian Schuster Heart Hospital and is one of the top 100 hospitals in the nation for critical care and stroke care. U.S. News and World Report named Kettering Medical Center one of the "Best Regional Hospitals" in 2012 and for the past 3 years.
Kettering Health Network is seeking an outstanding senior executive to take this top performing system to the next level. The new CQO will continue integration of all quality components for the network. Additionally, the CQO will collaborate with physicians to further develop the ambulatory quality program and lead initiatives focused on the continued improvement of quality metrics across the system.
The complete job posting for Kettering Health Network's CQO position can be found on the B. E. Smith website.
About Kettering Health Newtork:
Kettering Health Network is a comprehensive, non-profit, faith-based network which includes Kettering Medical Center, Grandview Medical Center, Sycamore Medical Center, Southview Medical Center, Soin Medical Center, Fort Hamilton Hospital and Greene Memorial Hospital. From maternity, state-of-the-art cancer fighting technology, heart care, to senior living, the health network offers services for every state of life. For additional information, please visit http://www.ketteringhealth.org.
About B. E. Smith:
Founded in 1978, B. E. Smith is a full-service healthcare leadership solutions firm and the top-ranked provider of senior-level leadership services including Interim Leadership, Executive Search and Consulting Solutions. Veteran healthcare leaders and regional healthcare experts partner with each client to create customized solutions. B. E. Smith's proven methodology has resulted in the recent placement of more than 600 leaders into healthcare organizations worldwide. The firm utilizes a comprehensive sourcing strategy incorporating the latest marketing techniques, association partnerships, social networking and the largest database of skilled senior-level healthcare executives in the industry to deliver immediate results in today's complex healthcare environment. For more information, visit BESmith.com or call 877-802-4593.