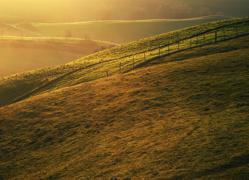 Proceno, Italy (PRWEB) January 12, 2013
David Hoptman founder of Tuscan Light Photo Workshops announces the schedule and itinerary for photo-cultural tours in S. Tuscany 2013. This will be the first year that mobile phone arts/phonagraphy will be offered in addition to the digital photo workshop classes. Don't leave for Italy without your cell phone this time around you will discover a powerful tool for making photographs right in your pocket. This is a great opportunity to get a solid intro into smart phone apps and filters while touring and shooting with your trusty digital camera. The first five-day workshop begins in Proceno Italy on May 20th and goes thru the 24th. Tuscan Light Photo Workshops are recommended for those shooting digitally and or interested in learning the art of Phonagraphy the new genre of contemporary photography.
Tuscan Light Photo Workshops take place in a unique area of the Italian countryside where Tuscany, Umbria and Lazio border each other. This beautiful area is populated with many ancient Etruscan hill top towns and medieval castles. The terrain is undulating rolling hills, valleys and forests offset by mountains that are home to many picturesque small Italian villages and towns. Life in this particular area has remained relatively unchanged. The local foods, wines and restaurants maintain the charm of an unspoiled Italian culture. This is a unique opportunity for those who have been searching to discover and photograph in Italy where few tourists find their way.
Photography is an expressive art form that primarily relies on observational skills in relationship to light, form and composition. Foundational photographic skills including composition, lighting lens choice, camera function, will all be discussed and incorporated into this workshop. This workshop will be taught in the field during our daily photographic excursions and will also include class instructions demos and personal critiques / discussion sessions. Tuscan Light Photographic Workshops recommended for those shooting digitally and or for those interested in Phonagraphy/smart phone artistry. Creativity and interaction with fellow students and myself will be supported and help to facilitate a positive upbeat creative learning environment. The workshop is two pronged. Its a Photo-cultural tour of S. Tuscany and designed to enable participants to get better acquainted with becoming more efficient in creating a strong composition and refining their photographic vision. Beginners are welcome and fit right into the group without a problem.
Tuscan Light Photo Workshops are tailored to give all participants a photo-cultural and photographic learning experience second to none. The region where the workshops takes place is where David lived for seven years; he speaks the language and knows of the most picturesque areas to tour as well as where to find the best local cuisine and wines. For more information on Tuscan Light Photo Workshops download the 2013 brochure @ http://www.davidhoptman.com or http://www.facebook.com/TuscanLightWorkshops.
# # #