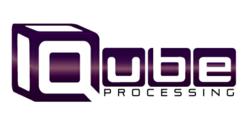 With the technology Qube Processing is able to provide, I can't see how any merchant wouldn't find tremendous benefit from joining our program. - Bobby Lousier, VP of Sales
Dallas, TX (PRWEB) January 11, 2013
Located just north of Dallas in Addison, the new payment processing company, Qube Processing (http://www.qubepro.com), is quickly gaining recognition as a leader in the payments industry by providing the latest technology and revenue-building solutions for small businesses across the United States. With the newest selection of Equinox terminals on the market, Qube offers merchants options to choose from a countertop terminal with a memory to hold up to twenty merchants, payments made easy for Smartphone users such as the IPhone or IPad, and the ability to accept credit on the new Android tablet – most options are compatible and ready with EMV technology. Qube Processing has one primary mission: to empower merchants by providing the latest payment technologies for small business growth.
In fulfilling their goal, Qube provides an EMV compatible terminal option at no-cost for merchants. The Infinity by Qube terminal accepts all major forms of payment such as credit, debit, EBT, check, and gift card. This allows merchants the opportunity to grow their business with no upfront costs or hidden fees. In addition to the Infinity, Qube merchants have a choice of accepting payments using their Smartphone such as the IPhone or IPad, Android tablet, or a cash register.
Bobby Lousier, Vice President of Sales for Qube Processing says, "I've been in this industry for a long time and have never felt more confident with the products and services than I do with what Qube Processing is able to offer merchants. With the technology we're able to provide, I can't see how any merchant wouldn't find tremendous benefit from joining our program."
Qube Processing has a team of experts nationwide who are able to meet with merchants face-to-face for a consultation at no-cost.
For further information, please visit http://www.QubePro.com or http://www.facebook.com/QubeProcessing
About Qube Processing
Located in Dallas, Texas Qube Processing is quickly becoming a staple name in small businesses throughout the United States. With a background of more than a century combined payment industry experience, Qube Processing's executive management team has one mission: to empower merchants by providing cutting edge payment solutions and technologies for revenue and small business growth. Qube Processing has payment experts nationwide ready to meet with new merchants, starting with a no-cost consultation. Qube Processing offers a wide selection of terminals fit for each business from the traditional countertop terminal, the most secure cash register on the market, payments for Smartphone such as IPhone and IPad, and the latest Android tablet to accept payments virtually anywhere. Learn more at http://www.qubepro.com , http://www.facebook.com/QubeProcessing , http://www.twitter.com/QubePro or call toll-free at 866-428-8908.