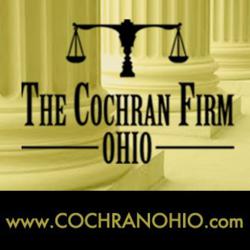 If you or a loved one has been injured in a car accident, slip and fall or are a victim of a harmful product, contact our us today at (513) 381-4878 or visit www.cochranohio.com
Cincinnati, OH (PRWEB) January 10, 2013
The Cochran Firm of Ohio, a leading Ohio personal injury law firm, never likes to see a child injured in an accident. Therefore, The Cochran Firm Ohio is urging all parent to review and relay the Safety Tips the National Highway and Traffic Safety Administration (NHTSA) has put together. These simple safety tips will help prevent child pedestrian accidents and keep our children safe.
The National Highway Traffic Safety Administration (NHTSA) reports that, in 2009, more than 770 children 14 years old and younger in the U.S. were pedestrians who were killed in traffic accidents. In fact, traffic accidents and child pedestrian accidents are the leading cause of death in children between the ages of 5 to 14. An additional 13,000 child pedestrians were injured as a result of motor vehicle accidents in 2009. http://www-nrd.nhtsa.dot.gov/Pubs/811387.pdf
What is possibly more horrendous that these facts is that many of these child deaths and injuries could have been prevented if children were practicing walking safety tips. Even when walking short distances, like to the bus stop or a friend's house down the street, it's vital that children practice safe walking tips to minimize the chances of being hit by cars and suffering from serious injuries or death. If a child pedestrian accident does occur, the Ohio highway and traffic accident lawyers at The Cochran Firm Ohio may be able to help victims and their families secure compensation for their injuries, suffering and losses.
Here are some simple tips to teach your child about walking safely.
Tips for Preventing Child Pedestrian Accidents:
Stay on the sidewalk at all times. If there is no sidewalk, then stay within the bike lane lines on the side of the street and always be on the side of the street going towards oncoming traffic.
Be visible by wearing brightly colored clothing during the day and reflective clothing at night. If you don't own reflective clothing, carry a flashlight so cars can see you.
Before crossing any street, wait for about 5 seconds in case a driver runs a red light or blows through a stop sign. Then, before walking, look left, then right and then left again before you start walking to make sure that no cars are coming. Only cross the street in marked crosswalks when the pedestrian crossing light is green.
If walking with a group, do not push or play around with each other when walking on sidewalks. This kind of behavior can cause someone to lose their balance and fall into the street.
http://www.childinjurylaws.com/motor-vehicle-accidents/attorneys-suggest-pedestrian-safety-tips-for-your-child/
Reminding your children of safe roadway walking practices will be key to making sure that they remember them and that they always practice them when they pedestrians. In addition to going over safe walking tips for children, parents can also help reduce the chances of child pedestrian accidents by not letting their kids play on busy streets; it is far better and safer for children to play in backyards or closed spaces.
If your child was injured while walking on the road, please do not hesitate to contact The Cochran Firm - Ohio today. The Cochran Firm - Ohio team of Ohio accident lawyers can aid in achieving the result that is best for you. When cases must be tried, few can match The Cochran Firm's extensive courtroom experience. Ohio state law sets a two-year statute of limitations for lawsuits regarding personal injury, medical expenses, pain and suffering, lost wages and property damage, so it's important to act quickly. For more information about your legal rights, fill out the online form on the right, or give The Cochran Firm - Ohio a call, at (513) 381-4878 or visit them at http://www.cochranohio.com today.
Contact:
The Cochran Firm Ohio
119 E. Court Street
Suite 102
Cincinnati, OH 45202
(513) 381-4878