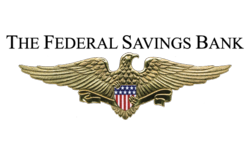 The Perfect Mortgage Experience | VA and FHA Home Loans
Chicago, IL (PRWEB) January 11, 2013
BestCashCow released its list of the top ten fastest growing banks in the U.S. Banks were ranked based on organic growth of assets and return on equity for the period between June 30, 2011 and June 30, 2012.
The Federal Savings Bank, tops the list with 147% growth in assets and a 48% return on equity last year. The Federal Savings Bank is a veteran-owned and operated bank formed in April 2011 following National Bancorp Holdings' purchase of Generations Bank. The bank's focus on providing mortgage loans to veterans and first-time home buyers has been the primary driver in its growth over the last year.
"The Federal Savings Bank has experienced tremendous success in the last two years by exercising a disciplined approach to measuring, monitoring and controlling our business plan," said Steve Calk, Chairman and CEO. "We have focused extensive investment in the customer experience and our infrastructure, while expanding nationally at a controlled and profitable pace. All of this has been possible by hiring and empowering women and men of superior character and work ethic, including a large number of returning combat veterans."
The Federal Savings Bank may be small, but it won't be for long if it retains its title as the fastest-growing bank in the nation. Formerly known as Generations Bank and owned by bankrupt Brooke Corp., Chicago entrepreneur Stephen Calk bought The Federal Savings Bank in April 2011. Since then, it's grown — rapidly.