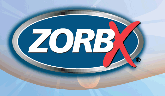 (PRWEB) January 14, 2013
ZORBX, the safe and effective green solution to odor problems, has extended their popular 20% off discount into the New Year 2013. This special exists on top of their already low online prices for their one-of-a-kind scent remover products. This extended sale comes as good news to people around the United States seeking good prices on high quality and environmentally friendly odor removal solutions products.
The additional 20% off discount applies to many of ZORBX's products, including their unscented odor removers, citrus odor removers, house cleaners, animal odor removal products and their popular surface odor eliminating paint additive. In addition to this special, free shipping is available for purchases made of three items or more. To access the 20% extra savings, customers must input coupon code "ZORBX" during checkout.
ZORBX is a well sought after as a nontoxic, biodegradable solution to many odor problems. Originating in the healthcare industry, ZORBX has expanded to many other industries and to many homes across the nation. Their advanced odor control technologies allows them to manufacture a product powerful enough to remove smoke odor, paint, fuel oil, gasoline and car odors, yet is safe enough to use around the house. Customer demand has prompted ZORBX to continue their 20% off promotion and they look forward to continuing offering their unique odor removal products well into the New Year and beyond.
About ZORBX
ZORBX®, Inc. was founded in 2000 by two healthcare professionals Debbie Mabrouk, BSN, RN, and Issa Mabrouk, M.I.S. Based out of Cleveland, Ohio; ZORBX was originally created to provide the safest and most effective innovative and green solutions to the odor problems common throughout the healthcare industry. Since its inception, ZORBX has expanded into the automotive, home care, pet, fishing, Janitorial and carpet cleaning industries. They utilize their own research and development team with state-of-the-art odor control technologies to continually improve and create new ZORBX products. They offer a 100% satisfaction, money-back guarantee. They offer shipping deals and excellent customer service. For more information visit http://www.zorbx.com or follow them on Facebook.