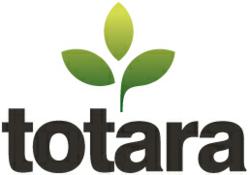 Wellington, New Zealand (PRWEB) January 10, 2013
"Paradiso Solutions brings a broad range of experience with open source solutions, LMS, Moodle, and mobile solutions to the Totara Partner Network. They are very strong at building custom solutions for clients. Their presence in both North America and Latin America helps build our network in key markets. We look forward to a long-term successful partnership." Willem Boom, Vice President – Partner Solutions at Totara LMS.
CEO of Paradiso Solutions, Sach Chaudhari says that "We have been working in the LMS space for many years. Totara is the next logical step in the LMS space, and the Totara solution combined with our years of consulting experience delivers an otherwise unattainable value to our clients. Totara´s offering is very reasonably priced compared to the rich functionality it offers. ".
About Paradiso Solutions
Paradiso Solutions is an e-Learning consulting and development firm delivering solutions since 2007 to various clients - from Fortune 500 companies to small business and offers LMS implementation, consulting, support, hosting, training and course creation. Paradiso Solutions has integrated various open source systems such as Moodle and Totara with Salsesforce, SugarCRM, Adobe Connect and various other applications. They have worked with schools, higher education, corporations and government organizations and have clients in the USA, Canada, Colombia, Brazil, India and various parts of Europe. Their team recognizes the value of virtual learning and delivers a high level of service so that our clients get most out of their LMS investment.
For more about them, please visit http://www.ParadisoSolutions.com.
About Totara Learning Solutions
Totara is an open source learning management system for the corporate sector based on Moodle. Totara LMS has a range of enhancements over and above the wide-ranging functionality already available in Moodle. These enhancements are designed specifically for corporate organizations and include:

Individual development plans
Classroom management
Team management
Competency management
Learning paths
Program management
Sophisticated reporting
Enhanced search
The Totara LMS Partner Program is designed to support organizations in delivering enterprise LMS solutions to their clients.
Please visit http://www.totaralms.com