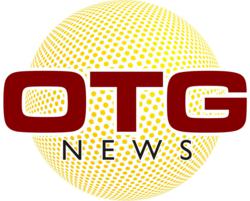 I remember when I was younger, my wife's brothers drank milk out of the bulk tank and no one thought anything of it. There did not seem to be this big government type deal, stepping in and telling people how to produce their milk.
Thomson, IL (PRWEB) January 10, 2013
Independent self-reliance publication Off The Grid News invites readers to celebrate Milk Day with them on January 11th, the day in 1878 that milk was thought to have first been delivered in bottles to New York Dairy Company customers. The ensuing battle between milk wagons delivering bottles and milkmen with their large cans and ladles got quite contentious in the early days, as evidenced by a letter to the New York Times on April 26th, 1880, but eventually the sanitary delivery of milk bottles won out.
The battle between raw milk production and milk processing is as contentious today, but this time the federal government is the entity prosecuting raw milk producers, taking what some are calling an unconstitutional stance in this war the public is fighting in order to have the choice of what food the citizens of the country consume. According to the FDA's response to a lawsuit filed by the Farm to Consumer Legal Defense Fund, "[T]here is no 'deeply rooted' historical tradition of unfettered access to food of all kinds….To the contrary, society's long history of food regulation stretches back to the dietary laws of biblical times." (p. 26)
Peter Kennedy, president of the Farm to Consumer Legal Defense Fund, stated in the July 12, 2012 episode of Off The Grid News Radio that "these anti-raw milk laws are really economic regulations disguised as health regulations." The sale of raw milk is legal in about 30 states, but the federal government insists that it has the jurisdiction to regulate interstate sales of milk products.
More and more states and federal entities are conducting raids against peaceful farmers who supply their customers with raw milk. They're not only putting farmers out of business, they're bringing charges against them as well. Evidence of this is presented at the Weston A. Price Foundation's website, http://www.realmilk.com.
Bill Heid, president of Off the Grid News says, "I remember when I was younger, my wife's brothers drank milk out of the bulk tank and no one thought anything of it. There did not seem to be this big government type deal, stepping in and telling people how to produce their milk. What would happen is a buyer would come out with their own inspectors and they would test the milk. If something threw the test off or they saw something they didn't like, they just wouldn't buy the milk from you. That was it."
Readers can discover the history of raw milk regulations, current legal concerns, and proposed federal regulations at the following link on Off the Grid News' website: http://www.offthegridnews.com/2012/07/14/the-raw-power-of-milk/