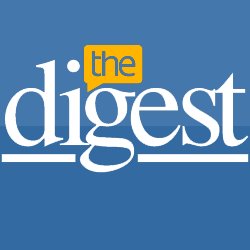 While users are increasingly drawn to this form of Internet telephony, The Digest has set out to reveal some of the reasons why VoIP continues to draw in more customers every day
(PRWEB) January 11, 2013
TechNavoi recently estimated that the VoIP industry will see a CAGR (compound annual growth rate) of 10.15 percent in the four year period between 2012 and 2016. While this estimated figure is largely based on an expected increase in the number of VoIP providers on the market, it is also related to a forthcoming surge in customers switching from traditional phone companies to VoIP.
VoIP (Voice over Internet Protocol) is a technology that uses the Internet to transmit phone calls instead of the traditional phone line. While users are increasingly drawn to this form of Internet telephony, The Digest has set out to reveal some of the reasons why VoIP continues to draw in more customers every day.
1. Ease of Installation
One reason that VoIP users find VoIP service so attractive is that setup is quick, easy, and most importantly, free.
VoIP companies start up service free of charge with no hidden installation fees. Oftentimes VoIP installation requires the simple task of the user plugging a phone into a jack.
Traditional phone companies, on the other hand, often charge users for a technician to come in and manually wire and route new telephone lines. This can result in hefty installation fees and setup costs, which are tacked on to the monthly cost of service.
2. Unlimited Long Distance VoIP Calls
Countless VoIP companies provide free and unlimited nationwide calling in the US, and sometimes Canada, too. This means users no longer need to worry about interstate and intrastate fees that traditional phone services often charge for long distance calling. Additionally, VoIP users can talk for as long as they wish on a long distance call without incurring any additional charges.
3. Cheap International VoIP Calls
It's a costly endeavor to make an international phone call with a traditional phone company, as these companies notoriously charge expensive per minute rates that can quickly add up. Some traditional phone providers implement calling rates as high as $3.00 or more per minute.
Meanwhile, since VoIP companies use the Internet to transfer phone calls and in so doing largely bypass the traditional phone line, they can charge much lower per minute international fees. It can cost pennies to make international calls with VoIP, as various VoIP providers charge as little as $0.01/minute.
4. VoIP Video Chat Features
Various residential and business VoIP companies offer VoIP video chat. This feature is an affordable way to communicate "face-to-face" on a virtual platform, which helps to close the distance gap between friends, families, and employees spread around the globe.
This video chat option opens the gates of communication for businesses that want to conduct virtual meetings with remote employees, but also for individuals who wish to keep in touch with friends and family overseas.
5. Scalable Service
With traditional phone services, it's often expensive and complicated to get additional extensions. These traditional phone companies may require a technician to come in to reroute wires, which could knock up the price of service even more. Because of this, homes and businesses often struggle without enough extensions or pay for more than they need.
VoIP companies however, provide scalable service, which makes it easy to add or remove extensions. In most cases, users can make these changes with a simple call to their VoIP provider at no additional cost. If the number of extensions requested exceeds the limit of their current plan, the VoIP provider can easily bump up the user's service to the next tier, which will provide more extensions for a lower cost per extension per month.