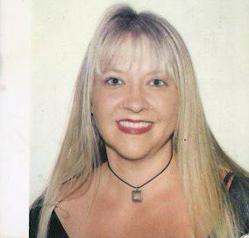 Brenda is the unusual combo of being an artist who is also a professional publisher.
—Laurence Ferlinghetti
(PRWEB) January 11, 2013
Saturday, January 19
Hook Your Book:
How to Get Your Great Idea Published
7:30pm • $25 thru Jan 18, $35 day of
20-year publishing veteran Brenda Knight helps authors through the process of putting their passion on paper. From refining ideas to something very marketable, to writing the "perfect proposal"  and selecting an agent (or not!) as well as networking with publishers, Knight will act as a guide through the mysteries of book publishing. A national award-winning author herself, Brenda Knight offers encouragement, sound advice and, most importantly, contacts to get that great idea onto the bookstore shelves. Resources and handouts will include: An Authors Guides to Social Media, The Perfect Proposal, Publisher's Weekly. To reserve tickets, please call 650-988-9800.
Thursday, February 14th - Sunday, February 17th
The San Francisco Writer's Conference
The conference takes place on Presidents' Day weekend, February 14th-17th, 2013. The main conference begins with a Thursday afternoon orientation and continues through Sunday. "(There will also be In-Depth Writing Classes on Monday, February 18th taught by some of the presenters.) The SFWC features 100+ agents, authors, editors and publishing professionals. This means that you will have non-stop opportunities for learning and networking at this 'Celebration of Craft, Commerce and Community' for all writers.
Personal Statement from Brenda Knight:
After twenty years in the publishing industry, I have worked with #1 New York Times bestselling authors, self-published authors, poets, and those who aspire. From the very beginning, I have always been a champion for writers, and I enjoy helping people find their voice and find their market. I am going out to share tried and true methods.
About Brenda Knight:
Brenda Knight is a twenty-year publishing veteran, starting at HarperCollins and authored American Book Award-winning Women of the Beat Generation, Rituals for Life and Wild Women and Books. Knight has worked with many bestselling authors including Mark Nepo, Phil Cousineau, Congresswoman Jackie Speier, and Paolo Coehlo. Knight volunteers for the American Cancer Society as a counselor for the newly diagnosed and leads writing workshops "Putting Your Passion on Paper." Founding editor of Viva Editions, a division of Cleis Press, Knight lives in the San Francisco Bay Area. She has been quoted by Time Magazine, The Wall Street Journal, and Publishers Weekly.