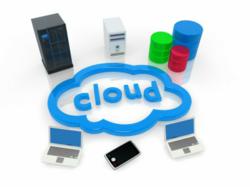 When customers purchase a dialer from Dialtel, they will be able to achieve true Wholesale Voice Broadcasting rates.
(PRWEB) January 14, 2013
Dialtel is constantly evaluating new ways to offer their Voice Broadcasting service to clients. Their latest offering is a program designed to combine the benefits of hosting on the cloud with the benefits of owning software. They are calling this new product The Dialer Cloud.
With Voice Broadcasting, the benefits of the cloud are very clear. Customers can utilize an existing network and save money by eliminating the need to purchase expensive equipment and sign contracts. However, there are costs that need to be absorbed by the customer to cover the expenses of operating and maintaining that network.
The biggest cost to the network is the hosting of the media to handle the advanced functions such as playing audio files, recording phone calls, capturing DTMF responses, etc. So the idea is to sell the dialer hardware to the customer. This allows Dialtel to act as a host for the web portion of the service while freeing the customer to connect to any carrier they wish. The customer simply purchases the dialer from Dialtel and they can connect it to The Dialer Cloud.
The Dialer Cloud is the web based service that interacts with the dialer. The customer will manage their entire account from the web and the dialer will do all the hard work, thus relieving the Dialtel network from the SIP Termination. As Dialtel offers new software upgrades, the customer will receive those upgrades free of charge.
Dialtel sells dialers that range from 12-48 lines for home and office connections. For larger customers looking for a cloud to cloud relationship, they can sell dialers ranging from 96-600 lines. However, they admit the real advantage is to the smaller customer running up to 48 lines out of the home or office. When the dialer line count exceeds 48 lines, the system would need to be hosted in a data center.
When customers purchase a dialer from Dialtel, they will be able to achieve true Wholesale Voice Broadcasting rates. That is the real power of this program.
Dialtel will give a free evaluation to customers looking to purchase hardware. They will evaluate the cost of purchasing a dialer against the cost of hosting on Greendialer, their Hosted Dialer service. They will suggest the path that costs the customer the least amount of money.