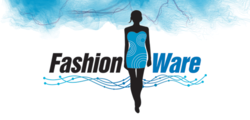 We're about to see an entire new industry take off based on high tech fashion.
Las Vegas, Nevada (PRWEB) January 10, 2013
Technology has touched so many industries, but fashion tech is woefully behind. Today's modern woman (and man) is yearning for technology that is both stylish and functional. Why can't handbags be designed that hold today's electronics? Why can't new nano fabrics and LED lights create a fashion statement that stands out from the crowd? The answer is that it can. Tonight, at International CES, Living in Digital Times is hosting FashionWare 2013, a look at the intersection of fashion and technology.
"We're about to see an entire new industry take off based on high tech fashion," said Robin Raskin, founder, Living in Digital Times. "Fashion is soon to become personalized, elegant and useful and will remain a constant couture. In anticipation, we created an event that celebrates this renaissance and technology as an integral part of apparel design."
Emceeing the show is actress and model Kelly LeBrock. In addition to gracing thousands of magazine covers and fashion spreads, LeBrock made her debut in films including Weird Science and The Woman in Red, which still generate followers today. She's passionate about fashion, technology, but most of all charitable works with women's and kids' causes.
"I am passionate about raising the bar on high tech fashion, and FashionWare is the perfect place to start that journey," said LeBrock. "I plan on influencing this industry right into New York fashion week."
The runway show ranges from technology that is available today, to experimental prototypes, to gorgeous one-offs. Featured will be such breakout items such as MOON Berlin's stunning, sexy LED creations; BodyMedia CORE 2, the smallest wearable multi-sensor device that is also the first to offer interchangeable jewelry-like faceplates, straps and cuffs for a fashion look; baby outfits that monitor internal baby sensors like heartbeat, and a baby stroller that recharges iPods, has headlights and an odometer from 4Moms. For the guys, products such as Alphyn's custom pockets offer men an assortment of storage for all their personal gadgets.
FashionWare takes place tonight at 7:00 p.m. PT at the Venetian Ballroom on the MommyTech show floor. It is an invite only event.
To check out the Look Book from this evening's FashionWare event, click here. Videos and photos will be available online following the event at http://fashionwareshow.livingindigitaltimes.com/
Owned and produced by the Consumer Electronics Association (CEA)®, the 2013 CES will occur January 8-11, 2013 in Las Vegas, Nevada.
About Living in Digital Times
Living in Digital Times produces conferences and exhibits throughout the year that bring together the most knowledgeable leaders and the latest innovations that intersect technology and lifestyle. Among their many goals is to help companies understand what it means to be a consumer in today's digital world and stay a step ahead in identifying key trends in their given marketplace. Living in Digital Times produces the following summits and exhibitions at 2013 CES: CloudBase3, Digital Health Summit, Silvers Summit, Fitness Tech Summit, HigherEd Tech Summit, Kids@Play Summit, MommyTech Summit, Mobile Apps Showdown, Last Gadget Standing, Mommy Tech FashionWare Show and KAPi Awards. Go to http://livingindigitaltimes.com for additional information.
About CEA:
The Consumer Electronics Association (CEA) is the preeminent trade association promoting growth in the $206 billion U.S. consumer electronics industry. More than 2,000 companies enjoy the benefits of CEA membership, including legislative advocacy, market research, technical training and education, industry promotion, standards development and the fostering of business and strategic relationships. CEA also owns and produces the International CES – The Global Stage for Innovation. All profits from CES are reinvested into CEA's industry services. Find CEA online: http://www.CE.org and http://www.DeclareInnovation.com. Follow CES at http://www.CESweb.org and through social media.
# # #