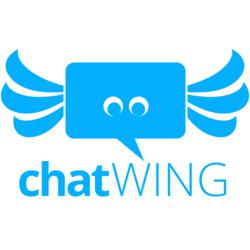 Seattle, WA (PRWEB) January 11, 2013
Sending e-cards is one of the most frequent activities by many web users today. According to many short studies, e-cards save time and convey lots of messages, depending on the purpose. Chatwing.com, a company known for making chat apps, has recently introduced a global chat box meant for e-card creators and users. One of the main goals of the company is to empower global connection. Other strategic goals include enhancement of website visibility, social media strength, and chatroom dynamics.
The Chatwing chat software can be installed within a minute, or even less. The time frame depends on the preferences of the user. In the new version of the chat tool, users can create color combinations that will suit the appearance of their blogs or websites. The chatroom also allows a background image setup to entice more visitors. In the dashboard, there are lots of background images to choose from, but users can also upload their own images.
E-card creators, especially those who are using natural methods of online marketing, can rely on the connection strength offered by the Chatwing chat room. On average, thousands of web users can communicate in the chatroom, offering optimum exposure for any website. With this, e-card creators can market their e-cards with limited effort. Social media integration is also a part of the chatroom, allowing users to log in with their Facebook or Twitter accounts.
The company has also surveyed many e-card creators about the changes in the field of online marketing, and the ways on how they can improve their e-cards. Chatwing.com also ensures that more changes will be implemented to the chat widget. This will help more e-card creators gain maximum communication leverage in short time.
About Chatwing.com
Chatwing.com specializes in the new field of website chat. Over years, the development team has introduced live chat widget for hundreds and thousands of blogs. The application bridges people from many parts of the world, creating global synergy through the Internet. The shout box can be installed in just seconds, and it can be used for varying purposes such as leisure and Internet marketing. It also allows a user to customize the size, color, and name of the widget.