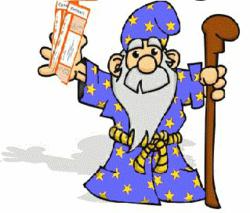 (PRWEB) January 12, 2013
The Houston Rockets have been on the verge of the playoffs the last 3 seasons finishing in the 9th spot in the Western Conference, since making the playoffs in 2008-2009. So far this NBA season the Rockets have been a surprise and are playing playoff basketball. In the off season the team added key players James Harden and Jeremy Lin. The Rockets are playing great team basketball. Fans come to every game to cheer their team to victory. The Toyota Center is packed and rocking with excitement.
Tickets to the game this season have been popular with the fans, but have been reselling for next to nothing. Rocket fans cannot wait to cheer on Harden, Asik, and Lin as they make a playoff push. The place to check out for the best deals on Houston Rockets tickets is Whiztix.com. This website is a free to use ticket search engine, which helps fans compare multiple event ticket selling sites. Tickets to Rockets home games at Toyota Center aren't selling out leading to great resale prices way below face value of the seats. According to Whiztix.com, tickets to the Nuggets vs Rockets game on 1-23-13 can be found for $5 dollars. Other low prices can be found when another young surprise team the Golden State Warriors play at the Toyota Center on 2-5-13; tickets to this potential playoff matchup can be found for $4. Besides these extremely low priced games, multiple cheap tickets to other games can be found usually in the price range of $4-20.
Houston Rockets tickets are available for every home, and away game. Fans from all over the globe can see the Rockets play and cheer their favorite team to victory. The Rockets have 41 exciting road games giving fans from across the globe and world 41 different opportunities to see their team play at another arena besides Toyota Center. Rockets fans from Miami can watch their team play take on Lebron and the World champion Heat live on 2-6-13.
Other cities the Rockets will be visiting between January and April include New Orleans, Boston, Philadelphia, Dallas, Indianapolis, Minneapolis, Charlotte, Salt Lake City, Denver, Miami, Sacramento, San Francisco, Los Angeles, New York, Washington D.C., Orlando, Phoenix, Memphis, and Portland. Tickets to these games have been selling fast, and will continue to do so, because the Rockets are playing playoff basketball.