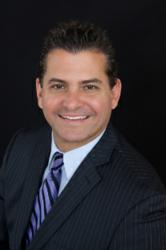 Mr. Mendez Vasquez vehemently denies the allegations made by the 4 year old alleged victim. Our 67 year old client has never been accused of a crime in his life. He has provided charitable assistance to thousands Southern California residents for 20 years
Los Angeles, CA (PRWEB) January 10, 2013
Los Angeles Child Molestation attorney, David E. Wohl of Wallin and Klarich, an AV rated criminal defense law firm in Southern California, has been retained to defend Torrance resident and church worker Jose Mendez Vasquez concerning his recent arrest for allegations of lewd and lascivious acts with a child under age 14 - Penal Code Section 288(a) and 288 (b)(1).
"Mr. Mendez Vasquez vehemently denies the allegations made by the young child in question—allegations of acts that date back four years. Mr. Mendez Vasquez, who is 67 years old, has never been arrested for any criminal offense in his entire life. He has been a member of prayer groups and has provided charitable assistance to thousands of Southland residents in Hawthorne, Torrance and South Los Angeles for the past 20 years," said Attorney David E. Wohl of Wallin & Klarich.
According to Torrance Court case number YA086208, Mr. Mendez Vazquez was arrested by the Torrance Police Department from his Torrance home on December 3rd, 2012 and was released on $100,000 bail on December 4th. He pled not guilty at his arraignment on December 26, 2012.
"It is critical to point out that this case involves one uncorroborated allegation by a four year old child. No similar allegations have ever been made by the thousands of young people Mr. Mendez Vasquez has worked with in local churches for over two decades," said Attorney David E. Wohl.
Mr. Mendez Vasquez is presumed innocent under California laws. Wallin & Klarich asks the public to provide Mr. Vasquez with the same presumption of innocence a member of the public would want if said member was accused of a serious crime.
Please respect Mr. Vasquez privacy at this time and make no attempts to contact him or his family for comment. Please contact Los Angeles sex crimes lawyer David E. Wohl at Wallin and Klarich for any further details as to this matter. You can reach attorney David E. Wohl at http://www.wklaw.com or email him at dew (at) wklaw (dot) com
At Wallin & Klarich we never lose sight of our law firm's fundamental commitment to do all we can to help people who are facing legal problems. We have seen firsthand how stressful legal matters can be for our clients and their loved ones. We believe that every person is entitled to the highest quality legal defense when they are facing the loss of their freedom. Wallin & Klarich has over 30 years of experience helping clients facing all types of criminal and family law matters in Orange, Los Angeles, Riverside, San Bernardino, San Diego and Ventura Counties.