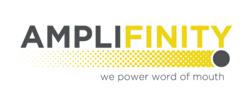 We've worked with [Union First Bank] in the past to launch a couple of referral programs. What's different this go-round is Amplifinity's automation.
~Alder and Assoc.,
Bart Alder
Ann Arbor, Michigan (PRWEB) January 11, 2013
Amplifinity, creator of the Advocate Management Platform (AMP), which generates and measures social behaviors for enterprise-level companies, today announces that they have added Union First Market Bank to their client roster, launching Union First's customer and employee referral programs. Union First Market Bank is part of Union First Market Bankshares Corporation(UBSH), which is one of the largest community banking organizations in Virginia. Union Bank prides itself on providing exceptional customer service, and creating long-term relationships with its clients. Customers and employees are proving their loyalty to UFMB by using Amplifinity's platform to refer new customers. To date, the referral programs have generated measurable increases in new customer acquisition, with nearly 40% of participants successfully recruiting a new customer in the first two months.
Amplifinity's platform enables Union First Market Bank to run seamless referral tracking, management and measurement - all through the AMP platform. Bart Alder of Alder & Associates, Union's marketing agency, said, "We've worked with UFMB in the past to launch a couple of referral programs. What's different this go-round is Amplifinity's automation. Union's branding theme, "Is it so wrong to love a bank?" fits nicely with a referral program because, in fact, 9 out of 10 customers tell us that they do enjoy banking with Union. Advocates create a buzz money can't buy and referrals are easily made from the comfort of their homes. With a few clicks, everything is sent out, tracked and reported on the backend."
Richard Beedon, Founder and CEO of Amplifinity, said, "Union wanted to motivate their employees and customers to make referrals, and Amplifinity developed a program that allowed for online and offline referral options, as well as an efficient, unobtrusive workflow that easily integrated with Union's existing systems. Union Bank, like many other clients we serve in the financial sector, realized that in order to stay ahead of the game, they needed a social marketing platform to super-charge their referral program. We are proud to help such a reputable company meet, and continue to exceed, their revenue and customer acquisition goals."
ABOUT AMPLIFINITY
Amplifinity is an early pioneer in the development of social marketing platforms. Amplifinity's Advocacy Management Platform (AMP) is used by leading companies to generate social behavior by mobilizing customers, employees and partners to refer new prospects, endorse products, and amplify marketing messages. With AMP, brands acquire customers at a fraction of the cost of traditional channels, thereby increasing revenue, retention, and profitability. Headquartered in Ann Arbor, MI, the company is backed by leading investors such as Early Stage Partners and RSVP Capital. Amplifinity is a proud member of the Word of Mouth Marketing Association (WOMMA). http://www.amplifinity.com.
ABOUT UNION FIRST MARKET BANKSHARES CORPORATION
Headquartered in Richmond, Virginia, Union First Market Bankshares Corporation (NASDAQ: UBSH) is the holding company for Union First Market Bank, which has 94 branches and more than 150 ATMs throughout Virginia. Non-bank affiliates of the holding company include: Union Investment Services, Inc., which provides full brokerage services; Union Mortgage Group, Inc., which provides a full line of mortgage products; and Union Insurance Group, LLC, which offers various lines of insurance products. Union First Market Bank also owns a non-controlling interest in Johnson Mortgage Company, L.L.C. http://investors.bankatunion.com.