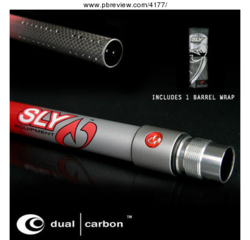 These paintball barrel kits are some of the best you will see, and at the best prices
morgan ut (PRWEB) January 11, 2013
Paintball barrels, and Paintball Barrel kits at closeout prices announced by Action Center Paintball. Spyder paintball Barrels starting at $9.99 and paintball barrel kits as low as $29.99 at the new year paintball barrel sale.
The Action Center Paintball Sniper Barrel kits will help users improve their paintball game, silence the paintball gun, and give greater accuracy and distance. A sniper paintball barrel is expected to produce ball on ball accuracy and efficiently take out opponents.
The most accurate paintball barrels in the world are really a personal choice. A Paintball barrel set or barrel kits are the way to go for best results for paintball snipers .
http://www.actioncenterpaintball.com and http://www.paintballguns.tv are the best sources for paintball barrel kits world wide.