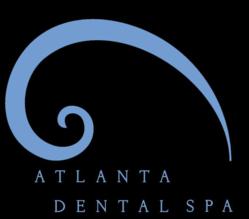 We are honored to have been voted one of Atlanta's Best
Atlanta, GA (PRWEB) January 14, 2013
Atlanta Dental Spa was named a Best of 2012 winner in Atlanta Dentists & Dental Services on Kudzu, the leading source of local business information and consumer reviews. Over 5 million businesses competed across 30 categories, and winners were awarded based on the highest number of votes received on Kudzu.com.
Atlanta Dental Spa provides full service cosmetic and general dentistry services. Patients value the relaxing spa like environment and leave feeling refreshed, healthy and rejuvenated. "We are honored to have been voted one of Atlanta's Best," says Dr. Peter Boulden. "At Atlanta Dental Spa we have always prided ourselves on being luxurious, progressive and innovative. We are thrilled that Atlanta loves that about us too! Thank you Atlanta, we promise to keep up the good work."
"Consumers value companies who appreciate their business and provide superior service. We wanted to create an open forum where the best companies could be recognized by Kudzu users," said Fran Wills, General Manager of Kudzu. For a full list of Best of 2012 winners, visit: http://www.kudzu.com/best.
About Atlanta Dental Spa
Atlanta Dental Spa is the premiere place in Atlanta for cosmetic dental services. The owners Dr. Peter Boulden and Dr. Susan Estep are constantly enhancing their practice with the latest dental procedures and most efficient technology the market has to offer. For more information call (404) 816-2230 or visit 3189 Maple Dr NE Atlanta, GA 30305.
About Kudzu:
Kudzu helps consumers research and evaluate services and choose highly rated providers in their area. Kudzu.com features expert videos, business profiles, consumer reviews and 30,500 money-saving deals for homeowners in every major U.S. city. Kudzu.com is owned by Cox Search Inc., a subsidiary of Cox Enterprises, a leading communications, media and automotive services company. Cox's businesses include Cox Communications, Manheim, AutoTrader.com and Cox Media Group.