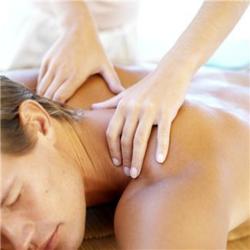 We are really excited about this sales event for Denver Massage advertisers, it is the lowest price we've ever offered for ad space.
Denver, CO (PRWEB) January 11, 2013
A fun and informative editorial website, http://www.bestmassagedenver.com has announced they will be offering massage therapy companies 50% off regular advertising rates. The offer also extends to companies that aren't in the massage industry. This special sales event will be over January 31st 2013.
Best Massage Denver is a leading editorial website that has easy reading on everything related to Denver Massage Therapy. The site boasts numerous unique, interesting and informative articles on massage therapy techniques. Denver massage therapists aren't difficult to find, however it can be a struggle to find the right one. This rich website makes it easy to find a plethora of Denver CMT's along with other massage resources, such as Denver massage schools, local massage reviews, product suppliers and other useful information on Denver massage.
For companies in Denver that want more exposure to consumers along the Front Range, this site offers marketers a direct target audience to promote products and services to. Engaging articles that are regarding the topics online searchers are looking for. Denver massage therapy is very specialized, therefore it is essential to market to this unique demographic that is online seeking the best massage therapists in Denver.
According to the company, they will also be accepting applications for the next First Page Featured Article scheduled for March of 2013. This is a unique advertising opportunity for Denver Massage companies, as they have the chance to write for the site on specialized massage subjects such as, trigger point therapy, deep tissue massage and a variety of other unique topics that readers want to learn about. The author of the Featured Article will be able to integrate and promote their own massage company through the editorial provided. Advertisers are invited to email or call for any further questions regarding this online promotion.
Contact Information:
Zach Wennstedt
advertise(at)bestmassagedenver(dot)com
303-304-1191