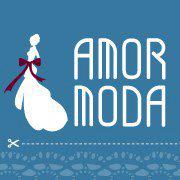 (PRWEB) January 11, 2013
Recently, Amormoda.com, a leading supplier of wedding dresses and special-occasion dresses, listed its best-selling dresses on its website for customers' reference.
On its homepage, customers can see the best-selling dresses from Amormoda.com, including best selling bridesmaid dresses, wedding dresses, evening dresses, and prom dresses.
"We hope to show our hottest dresses; all of these dresses have received a lot of customer approval. Now, we hope to recommend them to customers to expand our market share," said, Eason Chen, CEO of Amormoda.com.
Amormoda.com is offering thousands of women's dresses on its website, and all its dresses have these several characteristics: rich fabrics, fine tailoring, meticulous production. Their listing the best-selling dresses is no doubt to help customers to make a purchase decision easily.
Vicky, a customer coming from Guildford, London, described, "I purchased my strapless knee-length satin bridesmaid dress with ruffle from Amormoda.com last week, which is one of the Amormoda's best-selling bridesmaid dresses. I finished the whole process very fast, although I was a little confused with so many dresses. It is very convenient now."
Founded in 2008, Amormoda.com is committed to developing a full range of women's dresses, including evening dresses, wedding dresses, and other special-occasion dresses. The company has a group of designers who create elegant designs for customers all over the world. Moreover, all dresses from Amormoda.com are free shipping.
For more information or advice, please visit http://www.amormoda.com/