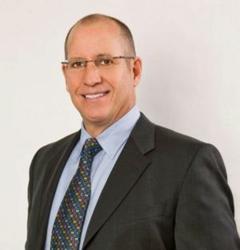 Jacksonville FL (PRWEB) January 11, 2013
A new smile makeover procedure released by William Gielincki Jr. DDS Prosthodontics in Jacksonville, FL, is helping local patients finally get their dream smile that is designed specially with their preferences in mind. Dr. William Gielincki uses a comprehensive treatment plan that includes a range of treatment from teeth whitening, inlays, onlays and crowns to veneers and full mouth reconstruction to give patients the smile they've always dreamed.
For more than 25 years, Dr. William Gielincki in Jacksonville, FL has been known as a dental architect who helps his patients live life more confidently with a dazzling new smile that is customized differently for each individual.
"I've dedicated my professional life to designing and crafting beautiful smiles that enhance my patients' lives and improve their dental well being," said Dr. Gielincki, "An architect must see the big picture and envision the end before the beginning, capturing the goals, hopes and dreams of clients in a design that is functional and beautiful. That's the approach I use as a prosthodontist."
The new smile makeover procedure at William Gielincki Jr. DDS Prosthodontics begins with an individual patient consultation where he determines the chief concerns of the patient with regards to their smile and oral health, how the patient envisions their dream smile, and their expectations for treatment. Extensive digital photographs are then taken of each patient's smile so Dr. Gielincki can carefully analyze each component and determine the changes needed. Then, just as an architect would, Dr. Gielincki creates a tooth-colored wax model of the patient's new smile so they can see exactly what it will look like and suggest any changes or approve the design. Temporary crowns are subsequently placed on the patient to give the look and the feeling of a new smile for a few weeks before the permanent restorations are completed.
Reviews of Dr. William Gielincki show that patients are not only satisfied with the end results of their new smile, but also appreciate the extra care and concern taken during the smile makeover process.
"After 24 years of living with an upper denture and lower partial, my teeth finally feel natural and permanent thanks to Dr. Gielincki and his team," said Don Burdett, a patient of William Gielincki Jr. DDS Prosthodontics in Jacksonville, FL. "Dr. Gielincki and his staff made the whole process pain-free and satisfying. His work certainly improved my quality of life and made eating enjoyable again. I now have the perfect smile."
Dr. William Gielincki Jr. has been a prosthodontics specialist in Jacksonville for more than 25 years. Dentists in the local area refer their most challenging cases to him due to his reputation for creating excellent patient outcomes.
For more information about or to read more reviews of Dr. William Gielincki Jr. DDS Prosthodontics, please visit http://www.drwgielincki.com/ and https://www.youtube.com/watch?v=d5ocEBoz9c4