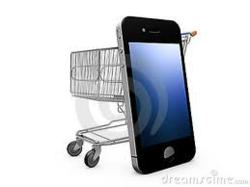 It has never been so much simpler to find Luggage Superstore online
Kent (PRWEB UK) 14 January 2013
Sometimes while travelling on a train or taxi etc, that time is quite often used by passengers to browse the all available internet on the mobile phone. This is an ideal time for shopping while there is time to think and make clearer decisions or to even browse for competitive prices.
For customers looking to use mobile phones to purchase luggage online, there are a few shopping apps that can help with this.
RedLaser is a free app to use directly from your phone. This is a barcode scanner app. The app will supply all the information needed to help make a decision before buying. It will show reviews, price comparison etc.
PriceGrabber will help to find the lowest priced item from online merchants selling that item. Luggage Superstore always will have money saving offers, so expect to find us within the top lists for competitive prices for luggage.
TheFind is another app that allows the consumer to scan and compare prices on the web. This one can be used even in stores with its scanning option. This app allows a shopping list to be created to help organise shopping items.
It has never been much simpler to find Luggage Superstore online for your luggage needs whether using a PC, Laptop or mobile phones.