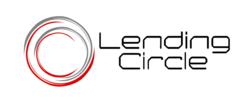 The U.S. drop can be attributed to the uncertainty surrounding the elections and fiscal cliff debates. No doubt it will rebound in the first quarter of 2013.
San Francisco, CA (PRWEB) January 17, 2013
A recently released survey from Deloitte Canada shows that CFO's of large North American companies are becoming increasingly pessimistic regarding the economy. The quarterly Deloitte CFO Signals Survey showed pessimism both in the U.S. and Canada; with the net optimism index in the U.S. falling from -16 in the third quarter of 2012 to -21 in the fourth quarter and the same index in Canada falling from +47 in the third quarter to -6 in the fourth quarter.
"The U.S. drop can be attributed to the uncertainty surrounding the elections and fiscal cliff debates," said Terry Robinson, president of the Lending Circle. "This may rebound depending on resolution of the debt ceiling and the remainder of the fiscal cliff policies. The fact that the same survey showed U.S. business leaders are raising growth expectations is a good sign. The Canadian companies on the other hand appear to be more negatively impacted now by the ongoing problems in the U.S. as well as Europe. They may be doing what they can now to protect their revenues rather than attempting to expand."
The CFO Signals Survey is conducted among CFOs at companies in North America with an average revenue base of $5 billion annually. Three quarters of those surveyed were from publicly traded companies and 20 percent of the CFOs are from Canadian companies.
The drop in optimism has led to a decline in growth expectations, advertising and marketing spending, and research and development. In addition, the survey says that hiring will also be on hold at many of the companies.
"Unlike in previous quarters, when companies had relatively high expectations for hiring and capital expenditures, we now see them pulling back on investments as they await greater certainty about what is going to happen in the United States and Europe" said Dick Cooper, co-leader of Deloitte Canada's CFO program.
Even though there was a drop in optimism regarding the economy, CFOs from both countries are expecting improvements in earnings growth. U.S. CFOs have raised sales growth expectations as well, from 4.3 percent to 4.8 percent for the first quarter of 2013. Conversely, Canadian CFOs have dropped their sales growth expectations from 6.5 percent last quarter to 5.5 percent this quarter.
About The Lending Circle
The Lending Circle, a division of Sunovis Financial, works to address the great pent-up need for financing nationwide, and will help borrowers with their needs whatever they may be. Their broad network of lenders is positioned to provide capital where it can do the most good.