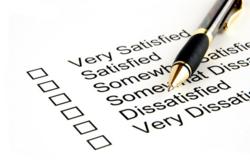 There have been some major changes in the HR industry... and.. we want to understand whether the HR profession has gained some leverage in business environments, and whether there has been an increased perception in effectiveness
Washington, DC (PRWEB) January 11, 2013
Human Alliance Ltd, one of Washington, DC's top Management Consultants specializing in HR issues is conducting its yearly "State of HR" survey.
"There have been some major changes in the HR industry, and we're interested in finding out reactions, and gauging the environment for the coming year. Specifically, we're looking to understand whether the HR profession has gained some leverage in business environments, and whether there has been an increase perception in effectiveness," said Joe Shaheen, the company's top consultant.
The survey is part of a suite of reports the Human Alliance plans to conduct and release this year gauging the strength of the HR industry and communicating its finding back to professionals in that industry. The survey solicits responses from all walks of life, industries and professions to help build an overall understanding of the HR profession's perception.
The Human Alliance is currently soliciting respondents. Professionals and business owners who would like to respond to the survey are automatically inserted into a gift sweeps and will receive a copy of the survey report once it is finalized.
The survey should be completed by most respondents in under 5 minutes and will be available to respondents during the month of January and early February.
"We think that its important to periodically measure perceptions of the HR industry, in additional to its effectiveness. The HR professional has been seeking a seat at the table for quite some time, and without gauging perceptions, they can't have that seat," explains Shaheen.
The online survey is located at http://humanalliance.com/state-of-hr-survey-2013/
For questions or comments about the survey, please e-mail contact(at)humanalliance(dot)info
About the Human Alliance Ltd.
The Human Alliance Ltd. is a world class management consulting firm that focuses on issues of talent and challenges facing today's workforce. The company fields an array of innovative services, such as Human Domain Mapping, Talent Sphere Mapping, Quantum Org, On Demand Reporting Services, and traditional talent services, such as talent management, and talent acquisition consulting.
Human Alliance Ltd. utilized quantitative methods such as social network analysis, statistical analysis, LEAN SS, and Six Sigma to investigate, understand, quantify, explain, and advise on organizational issues. The company serves companies ranging from entrepreneurial start-ups, to government contractors to Fortune 500s. The Human Alliance also publishes reports and surveys that help industry analyze and understand macroeconomic and labor trends in the United States and globally.